Lead Mechanical Engineer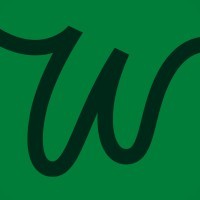 WONDER
New York, NY, USA
Posted on Saturday, November 18, 2023
About Us
Imagine: 30 unique restaurants to order from, brought to your door in under 30 minutes. That's what our customers experience.
At Wonder, we want to make world-class food within reach, no matter where you live. That's why we've created a vertically integrated, new standard of dining that will allow you to enjoy menus from award-winning chefs and iconic restaurants across the country, all in one place. Our elevated brick + mortar locations will offer pick up and dine in options, as well as delivery to your home.
As a food-tech startup backed by top-tier venture capitalists and led by a team of experienced entrepreneurs—including some of the most accomplished leaders in the technology, culinary, and logistics industries—we're growing. Join us in pioneering a new category of dining called "Fast-Fine", and revolutionizing the way people eat.
About the role
Wonder is developing groundbreaking robotics and automation systems in our kitchens. We need a forward-thinking mechanical engineer with a passion for automation and innovation to support this crucial project. We're looking for an engineer with a knack for designing and implementing mechanical systems that can withstand the rigors of a fast-paced, automated kitchen environment.
As the Lead Mechanical Engineer, you will be at the forefront of creating cutting-edge automation solutions for our kitchen. Your primary responsibilities will include:
Design and Development: Lead the design and development of mechanical systems, components, and equipment used in our automated kitchen system. This includes robotics, conveyors, sensors, and various machinery.

Prototyping: Develop and oversee the prototyping of mechanical components to test and refine designs.

System Integration: Collaborate with cross-functional teams to integrate mechanical systems with electrical, software, and control systems to create a fully functional and automated kitchen environment.

Quality Control: Implement quality control processes to ensure that all mechanical components meet the highest standards for safety, reliability, and performance.

Innovation: Stay up-to-date with the latest advancements in mechanical engineering and automation technologies and apply them to our kitchen system.

Project Management: Lead and manage projects, including budgeting, scheduling, and resource allocation.

Collaboration: Work closely with other engineers, designers, and stakeholders to ensure seamless integration of mechanical systems with the overall kitchen automation system.

Testing and Validation: Develop and oversee testing and validation processes to ensure the mechanical systems operate as designed.
The experience you have
Bachelor's or master's degree in mechanical engineering or a related field.

Proven experience in designing and implementing mechanical systems, preferably in the automation or robotics industry.

Strong proficiency in CAD software (e.g., SolidWorks) and other engineering tools.

Excellent problem-solving skills and attention to detail.

Strong project management and leadership skills.

Knowledge of automation, robotics, and control systems.

Excellent communication and teamwork skills.
Benefits
We offer a competitive salary package including equity and 401K. Additionally, we provide multiple medical, dental, and vision plans to meet all of our employees' needs as well as many benefits and perks that are not listed.
Base Salary: $183k
A final note
At Wonder, we believe that in order to build the best team, we must hire using an objective lens. We are committed to fair hiring practices where we hire people for their potential and advocate for diversity, equity, and inclusion. As such, we do not discriminate or make decisions based on your race, color, religion, gender identity or expression, sexual orientation, national origin, age, military service eligibility, veteran status, marital status, disability, or any other protected class. If you have a disability, please let your recruiter know how we can make your interview process work best for you.
We look forward to hearing from you! We'll contact you via email or text to schedule interviews and share information about your candidacy.