Power Equipment Warehouse Associate - LANDED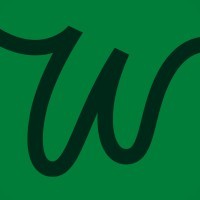 WONDER
Fairfield, NJ, USA
Posted on Saturday, October 28, 2023
About the role
As a Power Equipment Warehouse Associate, you will be operating power equipment to move products through our Distribution center. Your role is critical in storing and transporting our products.The goal is to increase efficiency, profitability, and customer satisfaction.
Essential Duties & Responsibilities
Picking and filling orders from stock inventory
Managing, organizing and retrieving stock inventory
Receiving and processing incoming stock and materials
Packing and shipping orders
Keep a clean and safe working environment and optimize space utilization
Loading and unloading delivery vehicles
Accepting delivery of inventory
Counting and confirming of inventory
Labeling of new inventory stock
Organizing orders for pickup and delivery
Perform cycle counts when directed
Other job duties as deemed necessary, by a manager
Role Details
Job location: Fairfield, NJ
Pay rate:$22.50 per hr
Shift details: 4PM-12AM or 3PM-11PM, 5-day work week between Sunday and Friday
Qualifications & Skills
Previous experience operating forklifts and other heavy equipment in a warehouse setting is preferred
Familiarity with reach trucks, hi-lo equipment, and other types of forklifts
Knowledge of basic math skills for inventory management
Experience with shipping and receiving processes is a plus
Proven working experience as a warehouse worker
Proficiency in warehouse management systems
Ability to operate material handling equipment a plus
Good organizational and time management skills
Ability to lift up to and including 60 lbs of weight by oneself.
Basic computer knowledge
Good organizational and time management skills
Must be 18 years old and legally authorized to work in the US
*This list of qualifications also reflects the qualifications used as vetting criteria for our AEDT (Automated Employment Decision Tool)
Benefits
401k
Medical, dental, vision
Health savings account with employer match
100% employer paid life insurance
2x pay if you work on holidays
Learning and development opportunities to advance your career
Employee Stock Options
Note: Some of our benefits vary by state and depend on the number of hours you work.
About Us
Imagine: 30 unique restaurants to order from, brought to your door in under 30 minutes. That's what our customers experience.
At Wonder, we want to make world-class food within reach, no matter where you live. That's why we've created a vertically integrated, new standard of dining that will allow you to enjoy menus from award-winning chefs and iconic restaurants across the country, all in one place. Our elevated brick + mortar locations will offer pick up and dine in options, as well as delivery to your home.
As a food-tech startup backed by top-tier venture capitalists and led by a team of experienced entrepreneurs—including some of the most accomplished leaders in the technology, culinary, and logistics industries—we're growing. Join us in pioneering a new category of dining called "Fast-Fine", and revolutionizing the way people eat.
An AEDT (Automated Employment Decision Tool) is employed in the assessment of applicants for the positions being recruited for in order to gauge the following pertinent qualifications or traits:
The candidate's ability to perform the tasks in the available job role.
The candidate's self-rated skill proficiency.
The candidate's fit for this job posting.
More information about the type, source, and retention policy relating to data collected for the AEDT can be found on the privacy policy here. We retain your personal information for as long as is necessary to manage your application for and employment with the Company and in accordance with our data retention schedule. We may retain your personal information for longer if it is necessary to comply with our legal or reporting obligations (for example, if we are required to retain your data to comply with applicable laws), resolve disputes, enforce our legal agreements and policies, address other legitimate business needs, or as permitted or required by applicable law. We may also retain your personal information in a deidentified or aggregated form so that it can no longer be associated with you. To determine the appropriate retention period for your personal information, we consider various factors such as the amount, nature, and sensitivity of your information; the potential risk of unauthorized access, use or disclosure; the purposes for which we collect or process your personal information; and applicable legal requirements. Personal information does not include certain categories of information, such as publicly available information from government records, personal information you make available to the public, and deidentified or aggregated information.
A final note
At Wonder, we believe that in order to build the best team, we must hire using an objective lens. We are committed to fair hiring practices where we hire people for their potential and advocate for diversity, equity, and inclusion. As such, we do not discriminate or make decisions based on your race, color, religion, gender identity or expression, sexual orientation, national origin, age, military service eligibility, veteran status, marital status, disability, or any other protected class. If you have a disability, please let your recruiter know how we can make your interview process work best for you.
We look forward to hearing from you! We'll contact you via email or text to schedule interviews and share information about your candidacy.