Field Marketing Brand Ambassador (Part-Time, Flexible Schedule)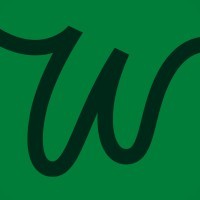 WONDER
Marketing & Communications, Customer Service
New York, NY, USA
Posted on Thursday, October 19, 2023
About Us
Imagine: 30 unique restaurants to order from, brought to your door in under 30 minutes. That's what our customers experience.
At Wonder, we want to make world-class food within reach, no matter where you live. That's why we've created a vertically integrated, new standard of dining that will allow you to enjoy menus from award-winning chefs and iconic restaurants across the country, all in one place. Our elevated brick + mortar locations will offer pick up and dine in options, as well as delivery to your home.
As a food-tech startup backed by top-tier venture capitalists and led by a team of experienced entrepreneurs—including some of the most accomplished leaders in the technology, culinary, and logistics industries—we're growing. Join us in pioneering a new category of dining called "Fast-Fine", and revolutionizing the way people eat.
About the role
As a Field Marketing Consultant you will be a critical team member involved in building and growing relationships with local partners, businesses and residential buildings in our NYC market. This role will focus on creative on-the-ground tactics including flyering, business outreach, partnership development and local events to support every new restaurant opening and drive new customer acquisition in existing markets. With an ambitious growth strategy and active development pipeline, you will be an integral member of the Field Marketing and Brand team.
You will be expected to be out in the field regularly, especially in the weeks leading up to and immediately after a new location launches. This is a physical role that may require hours on your feet and a flexible and creative attitude, and is an exciting opportunity to gain experience in growth marketing and partnerships. Responsibilities include:
Build target list of partners and businesses in each restaurant delivery zone with a focus on new launch markets; distribute promo flyers with exclusive offers both in person and digitally

Establish relationships with key contacts (hotels, schools, hospitals, residential buildings, local businesses) to partner on local events/activations that drive awareness of Wonder and acquisition of new customers
Represent Wonder and execute local events, sponsorships and pop-ups including neighborhood events, luxury apartment building happy hours, farmers markets, etc.
The experience you have
Familiarity with field marketing and the restaurant & hospitality industry

Project management experience handling multiple workstreams

Critical reasoning and strong execution skills
Computer and tech savvy, able to operate various software with low learning curve
Nice to have, event and partnership experience
The way you work
You are a problem solver, able to make decisions in the field and communicate those actions concisely

You like to be creative, and are not afraid to try and test new tactics in pursuit of your goals
You are friendly, approachable and comfortable meeting new people and acting as a brand ambassador for Wonder
You have strong organizational and project management skills, with the ability to manage multiple projects simultaneously
You have strong interpersonal skills and the ability to build and maintain relationships with internal and external stakeholders
You can work independently and collaboratively in a fast-paced, dynamic environment
Compensation
Hourly Pay Range: $25 / hour (15 hours/week) + bonus based on exceeding customer acquisition goals
A final note
At Wonder, we believe that in order to build the best team, we must hire using an objective lens. We are committed to fair hiring practices where we hire people for their potential and advocate for diversity, equity, and inclusion. As such, we do not discriminate or make decisions based on your race, color, religion, gender identity or expression, sexual orientation, national origin, age, military service eligibility, veteran status, marital status, disability, or any other protected class. If you have a disability, please let your recruiter know how we can make your interview process work best for you.
We look forward to hearing from you! We'll contact you via email or text to schedule interviews and share information about your candidacy.