Utility Supervisor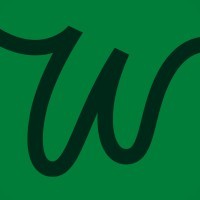 WONDER
People & HR, Operations
Cranford, NJ, USA
Posted on Sunday, September 10, 2023
About the role
We are seeking a responsible individual who can take ownership of our facility's cleanliness and can effectively complete tasks in a timely manner. Our ideal supervisor is someone who can articulate issues and resolve them with minor guidance and take ownership, as well as one who will ensure the needs of our "internal" customers are met!
Ensure orderliness, organization, sanitization, and maintain cleanliness amongst the facility, in accordance with food safety regulations and company guidelines.
When necessary complete internal audits and document via log or legal document to ensure compliance.
In collaboration with Utility Manager, ensure payroll compliance, including but not limited to, timecard audit,
Oversee and manage site inventory, which includes the stocking and ordering, through compliant vendors.
Maintain equipment inventory (PPE equipment and other necessary supplies) and order supplies as necessary.
Wash and sanitize all kitchen equipment, including but not limited to, utensils and additional items the culinary team utilizes.
Assemble and disassemble kitchen equipment for cleaning and storage.
Other job duties, as deemed necessary, and assigned by manager.
Utility Supervisor role details
Salary: $27.00/hr
Job location: Parsippany, NJ
The experience you have
Experience working in, but not limited to, a commissary in assembly or in a top-quality restaurant, hotel or high-end food service environment.
Proven record of attendance and adhering to schedules
An eye for detail with everything you do
Comfortable working in a team environment
The way you work
Must be able to exhibit effective verbal and written communication skills
Strict adherence to scheduled time and attendance
Adherence to the dress code while on duty; company uniform, safety shoes, proper PPE in accordance to the company's SOP's
Must have a "Can Do" and "Will Do" attitude
Ability to work in a quick paced and ever changing environment
Positive attitude and a teamwork mentality
Benefits
Medical, dental, vision - active 90 days post start date
401K
Health savings account with employer match
100% employer paid life insurance
2x pay if you work on holidays
Learning and development opportunities to advance your career
Wonder offers hourly employees stock options
Note: Some of our benefits vary by state and depend on the number of hours you work.
A final note
At Wonder, we believe that in order to build the best team, we must hire using an objective lens. We are committed to fair hiring practices where we hire people for their potential and advocate for diversity, equity, and inclusion. As such, we do not discriminate or make decisions based on your race, color, religion, gender identity or expression, sexual orientation, national origin, age, military service eligibility, veteran status, marital status, disability, or any other protected class. If you have a disability, please let your recruiter know how we can make your interview process work best for you.
We look forward to hearing from you! We'll contact you via email or text to schedule interviews and share information about your candidacy.