Senior Manager, Accounting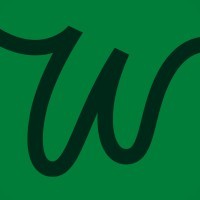 WONDER
Accounting & Finance
New York, NY, USA
Posted on Thursday, September 7, 2023
About Us
Imagine: 30 unique restaurants to order from, brought to your door in under 30 minutes. That's what our customers experience.
At Wonder, we want to make world-class food within reach, no matter where you live. That's why we've created a vertically integrated, new standard of dining that will allow you to enjoy menus from award-winning chefs and iconic restaurants across the country, all in one place. Our elevated brick + mortar locations will offer pick up and dine in options, as well as delivery to your home.
As a food-tech startup backed by top-tier venture capitalists and led by a team of experienced entrepreneurs—including some of the most accomplished leaders in the technology, culinary, and logistics industries—we're growing. Join us in pioneering a new category of dining called "Fast-Fine", and revolutionizing the way people eat.
About the role
The Finance team is deeply ingrained in all functional areas of the business and partners heavily with leaders across the company. We are building a best-in-class team of financial professionals and tools to support accounting, controllership as well as planning and analysis and drive solutions that improve the overall operation of the Company. We pride ourselves on an open and collaborative working environment, where we support and learn from each other. We welcome people of diverse backgrounds, experiences, abilities, and perspectives.
We are seeking a professional who will own the following areas with confidence:
Manage the daily accounting operations including accounts payable, accounts receivable, and general ledger accounting.
Play a key role in the month-end financial statement close process by preparing account reconciliations and supporting schedules, recording journal entries, and working with various business partners to acquire relevant information.
Perform a detailed review of expense accounts for proper accruals, coding, and accounting for assigned areas.
Participate in month-end financial statement analyses and provide support, as needed.
Partner with FP&A team and business partners to improve monitoring and tracking of operating expenses, and advise on accounting policies.
Investigate reporting discrepancies/anomalies and communicate issues as they arise in a timely manner.
Continually develop and improve month-end close and financial reporting procedures and help reduce the close timeline by assessing and streamlining close-related activities.
Assist in implementing accounting policies and procedures to ensure all financial transactions are carried out in accordance with GAAP principles.
Assist with financial statement audits under PCAOB standards; interact with external auditors and ensure on-time delivery of PBC items.
Work with external tax consultants to provide relevant information for annual income tax filings and tax provisions.
Prepare tax filings, including, but not limited to, multi-state sales and use tax filings, NJ litter tax, and NYC commercial rent tax.
Participate in special projects, optimization initiatives, ERP enhancements, internal controls, and ad hoc analyses.
The experience you have
Advanced proficiency in Excel (sumifs, v/xlookup, pivot tables, sumproduct, etc.).
Strong organizational skills, particularly experienced in working with large volumes of data to create meaningful and efficient workpapers.
Strong understanding of Generally Accepted Accounting Principles (US GAAP).
Progressive accounting experience.
ERP experience, preferably Microsoft Finance & Operations (Dynamics 365).
CPA preferred, but not required.
The way you work
You have a strong work ethic, "roll up your sleeves" manner and are results-oriented.
You are a team player and invested in the learning and development of our team.
You have strong attention to detail/accuracy for data entry.
You have excellent oral and written communication skills.
You have strong mathematical and analytical skills.
You are able to prioritize and be flexible as priorities shift, while working efficiently to meet deadlines.
You are dedicated to continuous improvement and have a strong sense of ownership.
You gain trust through open dialogue, embracing change, and actively seeking feedback.
Benefits
We offer a competitive salary package including equity and 401K. Additionally, we provide multiple medical, dental, and vision plans to meet all of our employees' needs as well as many benefits and perks that are not listed.
Base Salary Range: $120k - $170k
A final note
At Wonder, we believe that in order to build the best team, we must hire using an objective lens. We are committed to fair hiring practices where we hire people for their potential and advocate for diversity, equity, and inclusion. As such, we do not discriminate or make decisions based on your race, color, religion, gender identity or expression, sexual orientation, national origin, age, military service eligibility, veteran status, marital status, disability, or any other protected class. If you have a disability, please let your recruiter know how we can make your interview process work best for you.
We look forward to hearing from you! We'll contact you via email or text to schedule interviews and share information about your candidacy.