Restaurant General Manager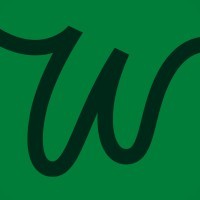 WONDER
Operations
Cresskill, NJ, USA
Posted on Saturday, August 5, 2023
About Us
Imagine: 30 unique restaurants to order from, brought to your door in under 30 minutes. That's what our customers experience.
At Wonder, we want to make world-class food within reach, no matter where you live. That's why we've created a vertically integrated, new standard of dining that will allow you to enjoy menus from award-winning chefs and iconic restaurants across the country, all in one place. Our elevated brick + mortar locations will offer pick up and dine in options, as well as delivery to your home.
As a food-tech startup backed by top-tier venture capitalists and led by a team of experienced entrepreneurs—including some of the most accomplished leaders in the technology, culinary, and logistics industries—we're growing. Join us in pioneering a new category of dining called "Fast-Fine", and revolutionizing the way people eat.
About the role
Manage Operations and Drive Results
Manage, engage, and motivate team of hourly restaurant employees
Hire, onboard, and train best in class talent for your restaurant
Manage P&L to meet operational goals and budget
Successfully and consistently communicate team wins, priorities, best practices, and operational changes
Serve as a role model for high quality, hands on, floor management - including effective deployment of labor to maximize throughput
Address performance issues quickly and respectfully by coaching, counseling, and managing any conflicts
Deliver restaurant sales and service times by removing any barriers to success
Oversee inventory management and food safety to ensure accuracy and efficiency; ensure employees are following procedures for shelf life and product dating
Manage Food Safety and Team Member Safety
Promote team member safety inside and outside of the store by consistently communicating the importance of safety and leading by example
Ensure that food safety and security standards are met and adhered to consistently
Provide Best in Class Customer Service
Ensure all team members are providing excellent customer service
Monitor team performance from a customer's point of view and recognize good performance from the team
Schedule daily labor requirements that meet the needs of the business and provide great customer service experiences
The experience you have
3+ years' experience in a restaurant management role, either in Quick Service Restaurant (QSR) or full-service restaurant
Managed and developed 15+ team members per shift
Ability to lead and motivate a team in a fast-paced environment
Excellent verbal, written, and communication skills
Benefits
We offer a competitive salary package including equity and 401K. Additionally, we provide multiple medical, dental, and vision plans to meet all of our employees' needs as well as many benefits and perks that are not listed.
Location: Cresskill, NJ
Salary: $97,125
A final note
At Wonder, we believe that in order to build the best team, we must hire using an objective lens. We are committed to fair hiring practices where we hire people for their potential and advocate for diversity, equity, and inclusion. As such, we do not discriminate or make decisions based on your race, color, religion, gender identity or expression, sexual orientation, national origin, age, military service eligibility, veteran status, marital status, disability, or any other protected class. If you have a disability, please let your recruiter know how we can make your interview process work best for you.
We look forward to hearing from you! We'll contact you via email or text to schedule interviews and share information about your candidacy.