Senior Product Manager, Data & Operations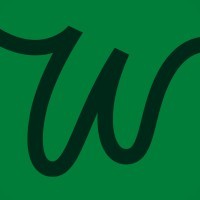 WONDER
Product, Operations
New York, NY, USA
Posted on Wednesday, June 28, 2023
About Us
Imagine: 30 unique restaurants to order from, brought to your door in under 30 minutes. That's what our customers experience.
At Wonder, we want to make world-class food within reach, no matter where you live. That's why we've created a vertically integrated, new standard of dining that will allow you to enjoy menus from award-winning chefs and iconic restaurants across the country, all in one place. Our elevated brick + mortar locations will offer pick up and dine in options, as well as delivery to your home.
As a food-tech startup backed by top-tier venture capitalists and led by a team of experienced entrepreneurs—including some of the most accomplished leaders in the technology, culinary, and logistics industries—we're growing. Join us in pioneering a new category of dining called "Fast-Fine", and revolutionizing the way people eat.
About the role
The Product team is responsible for the data and systems that support our culinary operations. A critical component of our intellectual property and the underlying driver of our culinary production operations is our recipe data. We are looking for a detail-oriented and data-driven self-starter to join the product team to lead the development of our Recipe Management System. The Recipe Management System is the single source of truth for our recipe data and encompasses the creation, management, and utilization of this data.
The PM, Data & Operations is responsible for the usefulness and accuracy of our recipe data. This is a data and operations heavy role. You should be comfortable thinking about data models and how to optimize workflows. In addition, you will lead a re-launch of the Recipe Management system, which you will help design from the ground up. Your responsibilities will include:
Develop systems and processes to guarantee the accuracy of our data

Think critically about our data model and how best to translate R&D specifications to manufacturing data

Develop analysis to measure the accuracy of our data and find ways to optimize our data model and data entry processes (via the Recipe Management system)

Own and develop the product roadmap for the Recipe Management system
Own product features from feature definition through prioritization, testing and implementation, to measuring impact
Work collaboratively with your development team, other PMs, product designers, analysts, and other stakeholders to deliver new features and improve existing features

Lead the development team in agile scrum rituals like sprint planning, daily standups, and backlog grooming
Consistently talk to users, stakeholders, and organizational leaders to collect feedback and prioritize features/requests against competing priorities
Analyze data to generate user insights to assist in the prioritization and optimization of our products and features
Demonstrate strong verbal communication within the product and engineering teams and outbound to stakeholders and the larger organization
The experience you have
6-8 years of product experience; ideally in data or operations

Early career experience in a highly analytical role such consulting or investment banking

Above and beyond analytic and quantitative skills; can use hard data and metrics to back up assumptions, recommendations, and drive actions

SQL Proficiency - can write complex queries and can design / have strong opinions on database design/schema
Have managed the full product lifecycle of a feature, including gathering requirements, writing specs/PRDs, and writing user stories

Detail-oriented – able to write detailed descriptions of functionality. Enjoys getting their hands dirty and diving into the details (both technical and UX).
Persuasive written and verbal communication skills across diverse functions and teams
Demonstrated ability to juggle competing priorities
Experience developing products for Operations or Manufacturing
Experience dealing with strong-opinioned end users. Low ego approach to working with users.
Excellent cross-functional project management skills and written and verbal communication
Benefits
We offer a competitive salary package including equity and 401K. Additionally, we provide multiple medical, dental, and vision plans to meet all of our employees' needs as well as many benefits and perks that are not listed.
Base Salary Range: $168,000 - $212,625
A final note
At Wonder, we believe that in order to build the best team, we must hire using an objective lens. We are committed to fair hiring practices where we hire people for their potential and advocate for diversity, equity, and inclusion. As such, we do not discriminate or make decisions based on your race, color, religion, gender identity or expression, sexual orientation, national origin, age, military service eligibility, veteran status, marital status, disability, or any other protected class. If you have a disability, please let your recruiter know how we can make your interview process work best for you.
We look forward to hearing from you! We'll contact you via email or text to schedule interviews and share information about your candidacy.