Cook (Central Kitchen- Cranford)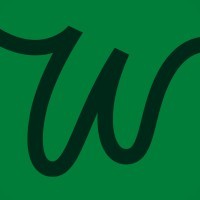 WONDER
Cranford, NJ, USA
Posted on Thursday, June 22, 2023
About the role
We are looking for Production Cooks to join the Wonder team at our state-of-the-art facility in Cranford, NJ. You will have the opportunity to work on producing items for our partner menus at our customer facing high density restaurants in the tri-state area.
Essential Duties & Responsibilities
Experience working in, but not limited to, a commissary, in a top-quality restaurant, hotel or high-end food service environment.
Food Safety and HACCP guideline knowledge including proper protein food safety temperatures and "danger zone" food temperatures.
Strong knowledge of culinary process and procedure
Comfortable working in a team environment
Ability to read and write and follow recipes
Versed in the metric system conversion
Role Details
Salary: $19-$21/hr
Job location: Cranford, NJ
Full-Time
Qualifications & Skills
MUST HAVE 2 + years experience in culinary production
Must strong knife skills
Must be able to work in cold and hot environments
Must have knowledge of food safety rules and regulations
Must be able to stand for shift period while working
Benefits
Medical, dental, vision

Health savings account with employer match

100% employer paid life insurance

2x pay if you work on holidays

Learning and development opportunities to advance your career
Note: Some of our benefits vary by state and depend on the number of hours you work.
About Us
Wonder Group is a company where we explore, launch, and build complementary businesses that all have the same goal – to offer access to the world's most delicious food—anytime, anywhere. We excel at ideating concepts, getting them to market quickly and intently focus on market feedback in order to learn and iterate so that we build new businesses that grow and scale successfully.
The Wonder Group is led by a team of experienced entrepreneurs including some of the most accomplished leaders and operators in the technology, culinary, and logistics industries. Backed by top-tier venture capitalists, we're moving quickly to pioneer the future of food.
If you join our team, you'll work in a supportive and collaborative environment where our culture and our values—Mastery, Compassion, and Courage—are taken as seriously as delivering an incredible experience for our customers.
A final note
At Wonder, we believe that in order to build the best team, we must hire using an objective lens. We are committed to fair hiring practices where we hire people for their potential and advocate for diversity, equity, and inclusion. As such, we do not discriminate or make decisions based on your race, color, religion, gender identity or expression, sexual orientation, national origin, age, military service eligibility, veteran status, marital status, disability, or any other protected class. If you have a disability, please let your recruiter know how we can make your interview process work best for you.
We look forward to hearing from you! We'll contact you via email or text to schedule interviews and share information about your candidacy.