Licensed Optical Manager - Ponce City Market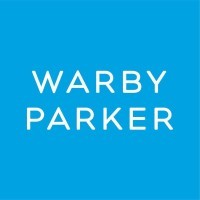 Warby Parker
Atlanta, GA, USA
Posted on Saturday, November 18, 2023
Job Status: Full-Time
Warby Parker is on the lookout for a highly skilled Optical Manager to join our growing in-house Optical team. In this role, you'll use your professional skill set and product expertise to create incredible experiences for customers. Whether you're helping longtime Warby Parker fans or first-time wearers, you'll leave them excited and confident about our glasses. (Our frames are really special, after all. Take a peek at how they're made.) Acting as both a coach and team player, you'll lead your store's Opticians and jump in to consult customers as needed. Our ideal candidate is a lifelong learner who's able to embrace challenges, foster an encouraging work environment, and help Warby Parker grow. Sound like the job for you? Read on!
What you'll do:
Optical duties
Work directly with customers to help meet all of their eyewear needs

Take and record measurements, adjust and fit eyewear, and execute these details with flawless accuracy

Check that our finished eyewear meets our optical standards, as well as customer requirements and requests

Use your expertise to explain prescription terminology and product offerings to customers
Leadership responsibilities
Report to the Store Leader, working together to anticipate staffing needs and oversee Optician Apprentice Program participants

Manage a team of Opticians by giving and receiving feedback, holding ongoing development conversations, and leading by example on the floor

Uphold exceptional service standards when working with customers and implement retail experience programs that increase their loyalty and engagement

Stay up to date with HR policies and procedures to promote a productive, safe culture in the store and leverage company resources to increase employees' engagement and job satisfaction

Support general store systems, inventory databases, and business operations
Who you are:
A licensed dispensing optician in states that require a license (or an ABO-certified optician in non-licensing states) w

ho's been

in a management position for 2+ years

A strong leader and mentor who exhibits model behavior, drives optical metrics, and adheres to strict optical standards

Able to operate with a high sense of professionalism and open-mindedness when making decisions on behalf of the team

Passionate about the eyewear and retail industries

A clear and effective communicator—you can break down technical terms for customers to easily understand

Dedicated to going above-and-beyond to make customers (and your teammates!) happy

Detail-oriented, organized, and capable of prioritizing tasks and responsibilities for yourself and your team in a fast-paced, ever-changing work environment

Someone who takes your work very seriously, but not yourself

Not on the Office of Inspector General's List of Excluded Individuals/Entities (LEIE)
Some benefits of working at Warby Parker for full-time employees:
Health, vision, and dental insurance

Life and AD&D Insurance

Paid time off

Paid Holidays

Retirement savings plan with a company match

Parental leave (non-birthing parents included)

Short-term disability

Employee Assistance Program (EAP)

Bereavement Leave

Optical Education Reimbursement

Snack Pantry

And more (just ask!)
If you are a California resident, please review the additional privacy disclosures available in Section 8 of our Privacy Policy, which provides a summary of how we collect, use, disclose, and share personal information about you and explain your rights under the California Privacy Rights Act ("CPRA").
About Us:
Warby Parker was founded with a mission: to inspire and impact the world with vision, purpose, and style.
We're constantly asking ourselves how we can do more and make a greater impact, and that starts by reimagining everything that a company and industry can be. We want to demonstrate that a business can scale while doing good in the world, without charging a premium for it. And we've learned that it takes creativity, empathy, and innovation to achieve that goal.
Since the day we launched in 2010, we've pioneered ideas, designed products, and developed technologies that help people see. We offer everything you need for happier eyes at a price that leaves you with money in your pocket, from designer-quality glasses and contacts to eye exams and vision tests, and you can meet us online, at our stores, or even in your home. Wherever and whenever you need it, we're there to make exceptional vision care simple and accessible. (Delightful, too.)
Ultimately, we believe in vision for all, which is why for every pair of glasses or sunglasses we sell, a pair of glasses is distributed to someone in need through our Buy a Pair, Give a Pair program.