Sales Advisor, Part-Time - Fashion Valley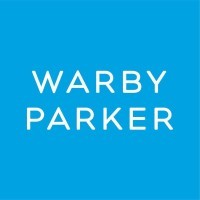 Warby Parker
Sales & Business Development
San Diego, CA, USA
Posted on Friday, November 10, 2023
Job Status: Part-Time
Warby Parker is searching for a well-rounded Sales Advisor to help us deliver the best possible service to each and every one of our customers. In supporting our retail locations across the country (and Canada!), Advisors have a direct, immediate impact on the success of Warby Parker through customer interactions, process ideation and improvement, and various special projects. We've grown to who we are today thanks in no small part to them! In this role, you'll get to show folks firsthand what Warby Parker is all about while making glasses shopping a goosebump-inducing experience. Sound cool? Read on!
What you'll do:
Communicate Warby Parker's values and brand philosophy on the sales floor
Delight customers through nothing-but-wonderful service
Demonstrate unparalleled product knowledge and offer exceptional style advice
Dream up ways to reinvent retail and the glasses-shopping experience
Anticipate the needs of your team and customers alike, and be at the ready to lend a hand
Help foster an inclusive culture by treating customers and colleagues with respect
Who you are:
Excited to work and learn at a fast-paced, high-growth company
Backed by customer-facing experience in a service-minded environment
A proactive, adaptable problem-solver who reacts quickly in unexpected situations
A positive team player who leads by example
Able to effectively communicate with a variety of people
Organized, attentive, and detail-oriented
An energetic self-starter with an entrepreneurial spirit
Interested in fashion and technology
Not on the Office of Inspector General's List of Excluded Individuals/Entities (LEIE)
Warby Parker, in good faith, believes that the posted hourly rate is accurate for this role in California at the time of posting. This rate may be modified in the future. In addition to the hourly rate, this role is also eligible to receive a cash bonus as part of the total compensation package. Details and eligibility will be discussed during the application process.
California Pay Range
If you are a California resident, please review the additional privacy disclosures available in Section 8 of our Privacy Policy, which provides a summary of how we collect, use, disclose, and share personal information about you and explain your rights under the California Privacy Rights Act ("CPRA").
About Us:
Warby Parker was founded with a mission: to inspire and impact the world with vision, purpose, and style.
We're constantly asking ourselves how we can do more and make a greater impact, and that starts by reimagining everything that a company and industry can be. We want to demonstrate that a business can scale while doing good in the world, without charging a premium for it. And we've learned that it takes creativity, empathy, and innovation to achieve that goal.
Since the day we launched in 2010, we've pioneered ideas, designed products, and developed technologies that help people see. We offer everything you need for happier eyes at a price that leaves you with money in your pocket, from designer-quality glasses and contacts to eye exams and vision tests, and you can meet us online, at our stores, or even in your home. Wherever and whenever you need it, we're there to make exceptional vision care simple and accessible. (Delightful, too.)
Ultimately, we believe in vision for all, which is why for every pair of glasses or sunglasses we sell, a pair of glasses is distributed to someone in need through our Buy a Pair, Give a Pair program.