Brand Communications Specialist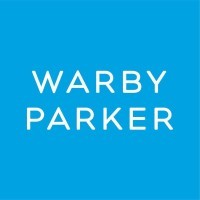 Warby Parker
Marketing & Communications
New York, NY, USA
Posted on Friday, November 10, 2023
Warby Parker is on the lookout for a motivated Brand Communications Specialist to support our evolving media relations strategies and storytelling efforts. In this role, you'll dream up ways to introduce, enhance, and elevate the Warby Parker brand across multiple audiences. Collaborating within our in-house Communications team and with Warby Parker's agency partners, you'll craft thoughtful, compelling stories about our vision care offerings, retail store openings, brand-defining moments, and more (lots more!). We'll also count on you to contribute to integrated launch plans, brainstorm and pitch story ideas, and collaborate on events and projects.
Acting as an expert on team processes and deliverables, you'll play a critical role in maintaining a stable, efficient, and inspired foundation for our Communications team. Fielding and responding to daily urgent inquiries from inside and outside of our organization, you'll set our whole team up for success. Sounding good so far? Read on!
What you'll do:
Support functional leaders in crafting stories across multiple topics—creating briefs, drafting messaging points, and producing assets for relevant external-facing Communications initiatives (most often related to our our vision care offerings and retail stores)
Work with retail partners across the country to coordinate local events and media opportunities in both new and existing markets
Vet and coordinate speaking engagements for WP employees (including the executive team) who are acting on behalf of the brand
Field daily inquiries from Warby Parker's PR agency and capitalize on urgent press opportunities
Together with the Communications team, compile quarterly PR reports to regularly present analyses and draw out key lessons and insights for the team
Maintain and improve our team's internal processes and asset management systems, including our Communications samples, brand giftings, and more
Stay in close contact with other team members across our Retail, Vision Services, and Brand teams
Who you are:
Backed by 1+ years of experience working in communications, either agency or in-house
A Warby Parker superfan who's eager to act as a brand ambassador
A natural, comfortable relationship builder
A motivated self-starter with a no-task-too-small approach
Able to work collaboratively and develop consensus across groups and teams
Exceptionally organized with extreme attention to detail (your planning and prioritization skills don't falter in a fast-paced work environment) and you're comfortable juggling various tasks at once
An excellent communicator—in person, over email, via smoke signal!
Proficient with G Suite (Google Docs, Sheets, Slides)
Not on the Office of Inspector General's List of Excluded Individuals/Entities (LEIE)
Extra Credit:
Experience with Google Analytics
Experience with Jira
Some benefits of working at Warby Parker for full-time employees:
Health, vision, and dental insurance
Life and AD&D Insurance
Flexible vacation policy
Paid Holidays
Retirement savings plan with a company match
Parental leave (non-birthing parents included)
Short-term disability
Employee Assistance Program (EAP)
Bereavement Support
Optical Education Reimbursement
Education Reimbursement
Free eyewear
And more (just ask!)
Warby Parker, in good faith, believes that the posted salary range is accurate for this role in New York at the time of posting. Warby Parker may pay more or less than the posted range based on factors such as relevant experience and skills, qualifications and location, among others. This range may be modified in the future.
New York Pay Range
If you are a California resident, please review the additional privacy disclosures available in Section 8 of our Privacy Policy, which provides a summary of how we collect, use, disclose, and share personal information about you and explain your rights under the California Privacy Rights Act ("CPRA").
About Us:
Warby Parker was founded with a mission: to inspire and impact the world with vision, purpose, and style.
We're constantly asking ourselves how we can do more and make a greater impact, and that starts by reimagining everything that a company and industry can be. We want to demonstrate that a business can scale while doing good in the world, without charging a premium for it. And we've learned that it takes creativity, empathy, and innovation to achieve that goal.
Since the day we launched in 2010, we've pioneered ideas, designed products, and developed technologies that help people see. We offer everything you need for happier eyes at a price that leaves you with money in your pocket, from designer-quality glasses and contacts to eye exams and vision tests, and you can meet us online, at our stores, or even in your home. Wherever and whenever you need it, we're there to make exceptional vision care simple and accessible. (Delightful, too.)
Ultimately, we believe in vision for all, which is why for every pair of glasses or sunglasses we sell, a pair of glasses is distributed to someone in need through our Buy a Pair, Give a Pair program.