Optometrist - The District at Green Valley Ranch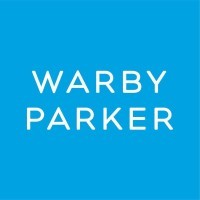 Warby Parker
Henderson, NV, USA
Posted on Tuesday, November 7, 2023
New Store Opening 2024
Warby Parker is on the lookout for an enthusiastic, self-motivated Optometrist for a new opportunity in (or right next to!) our store. Our ideal candidate is an energetic, innovative, and caring team player who's passionate about helping people see. We'll jive well if you strive to consistently exceed patient expectations, bring a positive attitude to the workplace, and are excited to transform the eyewear industry with us. Sound like your cup of tea? Keep reading!
Some benefits of associating with Warby Parker are:
An independent practice: Your optometry practice and patient records will belong to you, with no restrictions or interference from Warby Parker regarding fees or patient care.

Fast growth: You'll launch your practice knowing that Warby Parker draws a large base of customers that it supports through a successful marketing program—which can help both us of grow!

Great community: You'll work alongside a talented and passionate Warby Parker store team to ensure a seamless patient-customer experience.
Who you are:
A Doctor of Optometry licensed in the state where you will practice

Able to adapt and thrive in a fast-paced, ever-changing work environment

Dedicated to making people healthy and happy

Knowledgeable about new technology and eager to incorporate it into your work

An innovative, proactive, and entrepreneurial spirit

Business-minded and driven to deliver results

Not on the Officer of Inspector General's List of Excluded Individuals/Entities (LEIE)
If you are a California resident, please review the additional privacy disclosures available in Section 8 of our Privacy Policy, which provides a summary of how we collect, use, disclose, and share personal information about you and explain your rights under the California Privacy Rights Act ("CPRA").
About Us:
Warby Parker was founded with a mission: to inspire and impact the world with vision, purpose, and style.
We're constantly asking ourselves how we can do more and make a greater impact, and that starts by reimagining everything that a company and industry can be. We want to demonstrate that a business can scale while doing good in the world, without charging a premium for it. And we've learned that it takes creativity, empathy, and innovation to achieve that goal.
Since the day we launched in 2010, we've pioneered ideas, designed products, and developed technologies that help people see. We offer everything you need for happier eyes at a price that leaves you with money in your pocket, from designer-quality glasses and contacts to eye exams and vision tests, and you can meet us online, at our stores, or even in your home. Wherever and whenever you need it, we're there to make exceptional vision care simple and accessible. (Delightful, too.)
Ultimately, we believe in vision for all, which is why for every pair of glasses or sunglasses we sell, a pair of glasses is distributed to someone in need through our Buy a Pair, Give a Pair program.