Senior Director, Experience Design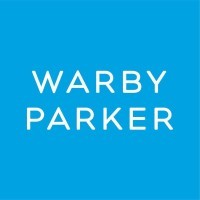 Warby Parker
Design, Sales & Business Development
New York, NY, USA
Posted on Thursday, October 19, 2023
Warby Parker is looking to hire a Senior Director of Experience Design on the E-Commerce and Growth team based in New York City. This role will be responsible for leading the design efforts for the e-commerce site, multiple iOS/Android apps, and internal tools, and will oversee a team of designers working closely with cross-functional teams such as Product Management, Engineering, Research, and Brand. The Senior Director of Experience Design will have experience leading and managing a team, an excellent understanding of user-centered design principles and tools, and the ability to communicate effectively with stakeholders to gather design feedback and provide design rationale. The person in this position is dedicated to creating the best possible digital experiences for our customers.
What you'll do:
Oversee the design and user experience of our e-commerce site, multiple iOS apps, and internal tools that support the Retail, Supply Chain, and Customer Experience teams
Lead a team of designers, including mentoring, coaching, and setting performance goals
Be responsible for the team's overall performance and health, resource allocation, project prioritization, and building a culture of design excellence
Lead and oversee the user experience of our products from conception to launch in partnership with colleagues in Product Management, Engineering, UX Research, Content, and Brand
Maintain and develop a design system to ensure consistency across our products
Design end-to-end flows and experiences that are simple and elegant for our supported platforms
Take broad, conceptual ideas and turn them into useful and valuable products for our millions of users
Cultivate a healthy design process for the team and be a key contributor to the organization's product strategy, helping decide the future direction of Warby Parker's products
Work closely with cross-functional departments to understand their needs and deliver quality consumer facing experiences that achieve shared goals across the organization
Ensure all designed features are accessible, inclusive, and meet legal and compliance requirements
Who you are:
Backed by 10+ years of experience in product design, with a track record of creating successful digital consumer products and a clear focus on mobile experiences
Someone with 5+ years of experience leading cross-functional projects and collaborating with Product Management, Engineering, Content, Brand, and User Research teams
Someone with 4+ years of design leadership experience with direct reports under your guidance and leadership
Passionate—like, cheerleader-level enthusiastic—about seamless and scalable experiences
The right candidate leads with clarity and empathy, inspires others, and has a passion for solving problems at scale. You excel through innovation, creativity, and attention to detail. You are a proven strategic thinker and collaborator who flourishes in a large organization. You sincerely believe that design is more than how something looks, but also how it feels and functions. You enjoy great design debates and thrive on iterating based on customer feedback.
Fluent in Figma and other prototyping tools
A strong communicator with the ability to present design concepts and rationale to cross-functional teams
Not on the Office of Inspector General's List of Excluded Individuals/Entities (LEIE)
Extra credit:
Experience working with e-commerce and mobile products, with a portfolio that demonstrates your ability to create high-quality designs and user experiences
Some benefits of working at Warby Parker for full-time employees:
Health, vision, and dental insurance
Life and AD&D Insurance
Flexible vacation policy
Paid Holidays
Retirement savings plan with a company match
Parental leave (non-birthing parents included)
Short-term disability
Employee Assistance Program (EAP)
Bereavement Support
Optical Education Reimbursement
Free eyewear
And more (just ask!)
Warby Parker, in good faith, believes that the posted salary range is accurate for this role in New York at the time of posting. Warby Parker may pay more or less than the posted range based on factors such as relevant experience and skills, qualifications and location, among others. This range may be modified in the future. In addition to base salary, this role is also eligible to receive an equity bonus as part of the total compensation package. Details and eligibility will be discussed during the application process.
New York Pay Range
If you are a California resident, please review the additional privacy disclosures available in Section 8 of our Privacy Policy, which provides a summary of how we collect, use, disclose, and share personal information about you and explain your rights under the California Privacy Rights Act ("CPRA").
About Us:
Warby Parker was founded with a mission: to inspire and impact the world with vision, purpose, and style.
We're constantly asking ourselves how we can do more and make a greater impact, and that starts by reimagining everything that a company and industry can be. We want to demonstrate that a business can scale while doing good in the world, without charging a premium for it. And we've learned that it takes creativity, empathy, and innovation to achieve that goal.
Since the day we launched in 2010, we've pioneered ideas, designed products, and developed technologies that help people see. We offer everything you need for happier eyes at a price that leaves you with money in your pocket, from designer-quality glasses and contacts to eye exams and vision tests, and you can meet us online, at our stores, or even in your home. Wherever and whenever you need it, we're there to make exceptional vision care simple and accessible. (Delightful, too.)
Ultimately, we believe in vision for all, which is why for every pair of glasses or sunglasses we sell, a pair of glasses is distributed to someone in need through our Buy a Pair, Give a Pair program.