Sales Supervisor - Ridgedale Center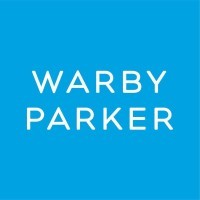 Warby Parker
People & HR, Sales & Business Development, Operations
Hopkins, MN, USA
Posted on Tuesday, October 17, 2023
Job Status: Full-Time
Warby Parker is on the lookout for a self-motivated Sales Supervisor to help create nothing-short-of-amazing experiences for our customers. Across all of our retail locations in the U.S. and Canada, Sales Supervisors contribute to the success of our business firsthand through face-to-face customer interactions. In this role, not only will you share Warby Parker's story and mission on the sales floor, but you'll also take part in process ideation and improvement, as well as a slew of special projects. Sound right up your alley? Keep reading!
What you'll do:
Communicate Warby Parker's values and brand philosophy to customers
Promote an efficient, inclusive, and service-minded retail environment
Demonstrate exceptional product knowledge and offer thoughtful, honest style advice
Dream up innovative and entrepreneurial ways to reinvent the glasses-shopping experience
An upbeat, flexible team player who leads by example
Lead the selling on the floor, front-of-house operations, and team touch-bases when a manager is not present
Open and close the store
Help foster an inclusive culture by treating customers and colleagues with respect
Who you are:
Backed by professional retail experience at a customer-focused company, plus 6+ months in a management position
Equipped with exceptional interpersonal and communication skills to deliver top-notch customer service
Cool under pressure and able to adapt quickly
A go-getter with an entrepreneurial spirit
Curious and eager to learn
A team player who is passionate about helping customers and teammates alike
An innovative, proactive problem-solver
Proud of your work and self-motivated to be a top performer
Able to bring a positive, fun energy to the workplace, even when working long hours
Not on the Office of Inspector General's List of Excluded Individuals/Entities (LEIE)
Some benefits of working at Warby Parker for full-time employees:
Health, vision, and dental insurance

Life and AD&D Insurance

Paid time off

Paid Holidays

Retirement savings plan with a company match

Parental leave (non-birthing parents included)

Short-term disability

Employee Assistance Program (EAP)

Bereavement Leave

Optical Education Reimbursement

Snack Pantry

And more (just ask!)
If you are a California resident, please review the additional privacy disclosures available in Section 8 of our Privacy Policy, which provides a summary of how we collect, use, disclose, and share personal information about you and explain your rights under the California Privacy Rights Act ("CPRA").
About Us:
Warby Parker was founded with a mission: to inspire and impact the world with vision, purpose, and style.
We're constantly asking ourselves how we can do more and make a greater impact, and that starts by reimagining everything that a company and industry can be. We want to demonstrate that a business can scale while doing good in the world, without charging a premium for it. And we've learned that it takes creativity, empathy, and innovation to achieve that goal.
Since the day we launched in 2010, we've pioneered ideas, designed products, and developed technologies that help people see. We offer everything you need for happier eyes at a price that leaves you with money in your pocket, from designer-quality glasses and contacts to eye exams and vision tests, and you can meet us online, at our stores, or even in your home. Wherever and whenever you need it, we're there to make exceptional vision care simple and accessible. (Delightful, too.)
Ultimately, we believe in vision for all, which is why for every pair of glasses or sunglasses we sell, a pair of glasses is distributed to someone in need through our Buy a Pair, Give a Pair program.