Final Inspection Optician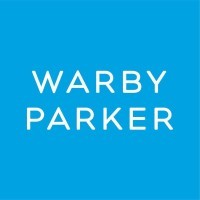 Warby Parker
Las Vegas, NV, USA
Posted on Tuesday, October 17, 2023
Warby Parker is a vertically integrated brand, and this lab is the next step in continuing to provide a remarkable customer experience, allowing for more sustainable growth across our supply chain. We're looking for a Final Inspection Lead to serve as both a doer and a leader at our Optical Lab in Las Vegas, NV. You'll oversee and support day-to-day operations within the Final inspection department and jump in to help out with the work yourself!
What you'll do:
Lead/Support:
Lead day-to-day operations, answer work-related questions in the final inspection area, and maintain quality standards for optics, cosmetics, and bench alignment

Provide actionable and timely feedback on an ongoing basis (including reviewing quality improvement) and drive process improvements within the QA department

Conduct job-specific training for other team members, including certification for QA

Maintain safety and visual standards

Provide regular coaching and conduct morning huddles

Evaluate employees' processes and provide feedback to the management team
Final inspection:
Assist with QA and set the pace for the daily production

Conduct inspections of Nevada orders to ensure accuracy

Help monitor breakage, including giving timely feedback and entering breakage into the LMS
Who you are:
A Nevada licensed Dispensing Optician
A team player who's willing to do whatever it takes to get the job done (and done well!)
A person driven toward collaboration
Equipped with a super-strong work ethic and highly positive outlook
An effective communicator (in person, over email, via carrier pigeon—all of it!)
Detail-oriented
Comfortable working in a fast-paced environment
Able to stand and/or walk for up to 8–10 hours and able to push, pull, squat, bend, and reach with or without reasonable accommodation
Some benefits and perks of working at Warby Parker:
Health, vision, and dental insurance

Flexible "My Time" vacation policy

Retirement savings plan with a company match

Parental leave (non-birthing parents included)

And more (just ask!)
If you are a California resident, please review the additional privacy disclosures available in Section 8 of our Privacy Policy, which provides a summary of how we collect, use, disclose, and share personal information about you and explain your rights under the California Privacy Rights Act ("CPRA").
About Us:
Warby Parker was founded with a mission: to inspire and impact the world with vision, purpose, and style.
We're constantly asking ourselves how we can do more and make a greater impact, and that starts by reimagining everything that a company and industry can be. We want to demonstrate that a business can scale while doing good in the world, without charging a premium for it. And we've learned that it takes creativity, empathy, and innovation to achieve that goal.
Since the day we launched in 2010, we've pioneered ideas, designed products, and developed technologies that help people see. We offer everything you need for happier eyes at a price that leaves you with money in your pocket, from designer-quality glasses and contacts to eye exams and vision tests, and you can meet us online, at our stores, or even in your home. Wherever and whenever you need it, we're there to make exceptional vision care simple and accessible. (Delightful, too.)
Ultimately, we believe in vision for all, which is why for every pair of glasses or sunglasses we sell, a pair of glasses is distributed to someone in need through our Buy a Pair, Give a Pair program.