Allocation Analyst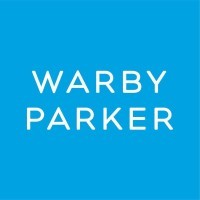 Warby Parker
IT
New York, NY, USA
Posted on Tuesday, October 17, 2023
Warby Parker is on the lookout for an analytical, detail-obsessed, Allocation Analyst to make sure our inventory is in all the right places for our customers. In this role, you'll partner closely with the Planning, Merchandising, and Supply Chain teams to determine where and when to move inventory throughout our network. You'll analyze our sales and our inventory position in order to optimize stock levels. Sound up your alley? Keep reading.
What you'll do:
Implement store clustering allocation groups based on analysis of historical sales and current trends by product category.
Manage and adjust in-season store inventory levels in response to changing customer needs, promotions, and seasonality.
Actively evaluate and implement changes and/or improvements to current allocation models and methodology.
Own the management of our inventory and allocation calendar, partnering closely with cross-functional teams to ensure all product milestones are met.
Give input on our products' end of life management, making exit strategy recommendations to cross-functional teams while minimizing the risk of excess inventory.
Create targeted allocation plans for new store openings based on a predefined allocation framework.
Develop and maintain strong and influential relationships across cross-functional teams.
Who you are:
Equipped with 1+ years of experience in finance, economics, supply chain management, or a related field. Allocation experience is a plus.
Advanced skills in Microsoft Excel/Google sheets and other data analysis tools.
Attention to detail with the ability to identify and resolve issues when reviewing data.
Autonomously identify and communicate problems with the ability to recommend solutions.
Exceptional communication and interpersonal skills to collaborate and present information in a clear and complete manner to various levels across the organization.
Savvy in analysis and interpretation of large amounts of data, with the ability to translate it into effective and actionable insights to cross-functional teams.
Independently manage multiple projects in a dynamic environment.
Not on the Officer of Inspector General's List of Excluded Individuals/Entities (LEIE).
Extra credit:
Experience working in Oracle, Anaplan, Looker.
Some benefits of working at Warby Parker for full-time employees:
Health, vision, and dental insurance
Life and AD&D Insurance
Flexible vacation policy
Paid Holidays
Retirement savings plan with a company match
Parental leave (non-birthing parents included)
Short-term disability
Employee Assistance Program (EAP)
Bereavement Support
Optical Education Reimbursement
Free eyewear
And more (just ask!)
Warby Parker, in good faith, believes that the posted salary range is accurate for this role in New York at the time of posting. Warby Parker may pay more or less than the posted range based on factors such as relevant experience and skills, qualifications and location, among others. This range may be modified in the future.
New York Pay Range
If you are a California resident, please review the additional privacy disclosures available in Section 8 of our Privacy Policy, which provides a summary of how we collect, use, disclose, and share personal information about you and explain your rights under the California Privacy Rights Act ("CPRA").
About Us:
Warby Parker was founded with a mission: to inspire and impact the world with vision, purpose, and style.
We're constantly asking ourselves how we can do more and make a greater impact, and that starts by reimagining everything that a company and industry can be. We want to demonstrate that a business can scale while doing good in the world, without charging a premium for it. And we've learned that it takes creativity, empathy, and innovation to achieve that goal.
Since the day we launched in 2010, we've pioneered ideas, designed products, and developed technologies that help people see. We offer everything you need for happier eyes at a price that leaves you with money in your pocket, from designer-quality glasses and contacts to eye exams and vision tests, and you can meet us online, at our stores, or even in your home. Wherever and whenever you need it, we're there to make exceptional vision care simple and accessible. (Delightful, too.)
Ultimately, we believe in vision for all, which is why for every pair of glasses or sunglasses we sell, a pair of glasses is distributed to someone in need through our Buy a Pair, Give a Pair program.