Sales Manager - Coconut Point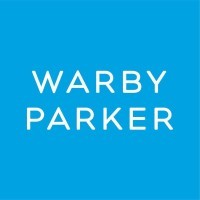 Warby Parker
Sales & Business Development
Estero, FL, USA
Posted on Saturday, October 7, 2023
New Store Opening
Job Status: Full-Time
Warby Parker is seeking a service-oriented Sales Manager to support a team of exceptional Retail Advisors in creating the best possible glasses-shopping experiences. As a Sales Manager, you'll engage with customers, have a hand in process ideation and improvement, and participate in various special projects along the way. Through these responsibilities, you'll directly impact the success of our company while seeing our strategic operations in action and learning from our super talented business and Retail leaders. Ready to play an integral part in shaping and driving Warby Parker Retail? Read on!
What you'll do:
Communicate Warby Parker's values and brand philosophy to customers
Own troubleshooting for our point-of-sale system
Oversee the store's inventory management procedures
Develop new processes that improve Warby Parker's ability to serve customers and optimize their shopping experiences
Manage and implement daily zoning schedules
Open and close the store
Lead meetings at the beginning of shifts and at the end of the day, plus roundtables and other meetings as needed
Direct a team of 8–10 team members, consistently demonstrating what great service looks like
Help conduct team members' biannual performance reviews with the Store Leader and Associate Store Leader
Assist with new hire on-boarding and ongoing training
Treat all of our customers with respect and cultivate an inclusive, service-minded work culture
Who you are:
Steeped in Retail experience, with 1+ year in a management position
Equipped with exceptional interpersonal skills
Backed by managerial experience in sales or operations at a complex, customer-focused retailer
A self-starter with an entrepreneurial spirit
Eager to learn new skills
An upbeat and empathetic team player
Driven to do what it takes to be a top performer time and time again—and help your teammates reach their targets along the way
Able to bring a positive, fun energy to the workplace, even when working long hours
Not on the Office of Inspector General's List of Excluded Individuals/Entities (LEIE)
Some benefits of working at Warby Parker for full-time employees:
Health, vision, and dental insurance

Life and AD&D Insurance

Paid time off

Paid Holidays

Retirement savings plan with a company match

Parental leave (non-birthing parents included)

Short-term disability

Employee Assistance Program (EAP)

Bereavement Leave

Optical Education Reimbursement

Snack Pantry

And more (just ask!)
If you are a California resident, please review the additional privacy disclosures available in Section 8 of our Privacy Policy, which provides a summary of how we collect, use, disclose, and share personal information about you and explain your rights under the California Privacy Rights Act ("CPRA").
About Us:
Warby Parker was founded with a mission: to inspire and impact the world with vision, purpose, and style.
We're constantly asking ourselves how we can do more and make a greater impact, and that starts by reimagining everything that a company and industry can be. We want to demonstrate that a business can scale while doing good in the world, without charging a premium for it. And we've learned that it takes creativity, empathy, and innovation to achieve that goal.
Since the day we launched in 2010, we've pioneered ideas, designed products, and developed technologies that help people see. We offer everything you need for happier eyes at a price that leaves you with money in your pocket, from designer-quality glasses and contacts to eye exams and vision tests, and you can meet us online, at our stores, or even in your home. Wherever and whenever you need it, we're there to make exceptional vision care simple and accessible. (Delightful, too.)
Ultimately, we believe in vision for all, which is why for every pair of glasses or sunglasses we sell, a pair of glasses is distributed to someone in need through our Buy a Pair, Give a Pair program.