Optometric Technician, Part-Time - Woodfield Mall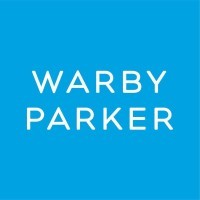 Warby Parker
Schaumburg, IL, USA
Posted on Tuesday, October 3, 2023
Job Status: Part-Time
We're searching for all-around amazing Optometric Technicians to work hand in hand with our Optometrists to give each eye exam patient a stellar experience in our stores. You'll help manage a high volume of patients, complete pre-testing, support with new contact lens insertion and removal training, deliver video assisted eye exams (where applicable), collect critical data, and generally keep our eye exam operations running extra smoothly. Sounds like the job for you? Keep reading.
What you'll do:
Act as the primary liaison between doctor and patient, establishing a great rapport with all eye exam patients

Perform preliminary clinical data collection (including but not limited to: autorefraction, visual acuity, eye pressure, pupil testing, ocular motility testing, retinal imaging, and lensometry)

Support with in person and video assisted eye exam appointments as available

Support new contact lens wearers through delivering insertion and removal training. Additionally, train additional team members (as directed by the Store Leader) on how to deliver insertion and removal training

Support the patient and store team through each step of the booking process with appointment confirmation, annual exam outreach, and contact lens follow up to ensure the patient has a seamless appointment experience

Efficiently manage the flow of our patients through the eye exam process

Provide support to the doctor in maintaining meticulous and accurate records of data collected

Help with the preparation of reports to other medical professionals as needed

Ensure adherence to governmental regulations and privacy policies (e.g. HIPAA/PIPEDA), and company procedures

Prepare and maintain an organized exam room by replenishing supplies, keeping contact lens trials up-to-date, ensuring the highest standards of cleanliness for our equipment, and performing ongoing maintenance and calibration as needed

Support the retail sales team as directed by the Store Leader
Who you are:
Professional, articulate, and have a compassionate approach to patient care

A team player who's effective and efficient when collaborating and communicating with doctors, the store team, and patients

Excellent with multitasking, organization, and time management in prioritizing appointments to maintain efficient patient flow

Able to think outside of the box when needed

Precise and comfortable with technology, and able to quickly learn and effectively use new medical applications

Excited to work side by side (or virtually!) with a doctor in a high-volume retail setting
Extra Credit:
1+ years of experience in a medical environment supporting doctors

Exceptionally knowledgeable about eyewear and able to accurately describe the features and benefits of different offerings. (Patients have questions, and we always like to have answers.)

Working knowledge of G Suite

Previous work experience with optometry, electronic health records, or medical care

Familiar with healthcare technology systems and equipment (EMR systems, retinal cameras, exam room equipment)

Completion of an Optometric Technician training program or CPOT certification (Certified Paraoptometric Technician)
If you are a California resident, please review the additional privacy disclosures available in Section 8 of our Privacy Policy, which provides a summary of how we collect, use, disclose, and share personal information about you and explain your rights under the California Privacy Rights Act ("CPRA").
About Us:
Warby Parker was founded with a mission: to inspire and impact the world with vision, purpose, and style.
We're constantly asking ourselves how we can do more and make a greater impact, and that starts by reimagining everything that a company and industry can be. We want to demonstrate that a business can scale while doing good in the world, without charging a premium for it. And we've learned that it takes creativity, empathy, and innovation to achieve that goal.
Since the day we launched in 2010, we've pioneered ideas, designed products, and developed technologies that help people see. We offer everything you need for happier eyes at a price that leaves you with money in your pocket, from designer-quality glasses and contacts to eye exams and vision tests, and you can meet us online, at our stores, or even in your home. Wherever and whenever you need it, we're there to make exceptional vision care simple and accessible. (Delightful, too.)
Ultimately, we believe in vision for all, which is why for every pair of glasses or sunglasses we sell, a pair of glasses is distributed to someone in need through our Buy a Pair, Give a Pair program.