Director, Brand Communications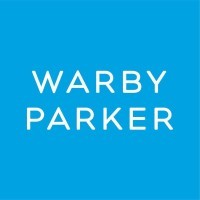 Warby Parker
Marketing & Communications
New York, NY, USA
Posted on Monday, September 25, 2023
Warby Parker is looking for a Director of Brand Communications to drive external communications strategies across the organization. In this role, you'll lead world-class public relations efforts that fuel Warby Parker's position as an industry innovator and one of the fastest growing brands at scale in the United States. The ideal candidate has their finger on the pulse, as well as a keen ability to tap into culture and the people and publications who contribute to it in order to expand and enhance the Warby Parker brand. Working with cross-functional leaders, our in-house Communications team, and media partners, you will identify, package, and pitch compelling stories across a range of topics including design, fashion, business, and social enterprise. You'll also ideate and drive brand initiatives that target a range of audiences, inclusive of media, influencer, and consumer.
You'll join an established Communications team focused on driving brand awareness, customer loyalty, and employee engagement—and one that is deeply committed to building a diverse and inclusive workplace for everyone on board. Interested? Keep reading!
What you'll do:
Design and lead communications strategies that raise the profile of Warby Parker's business, product, team, innovations, do good initiatives, and more across new and existing markets
Ideate creative, out-of-the-box storytelling opportunities and brand moments that fuel awareness and affinity, considering influencer, consumer, and media touchpoints. Pitch stories, and secure media coverage that reaches and engages consumers across channels.
As part of a cross-functional leadership team, execute key collaborations, energy activities, events and partnership efforts, bringing creative ideas and marketing programs to execution
Stay connected to the cultural landscape and constantly assess where and how we can weave Warby into it, paying special attention to developing and maintaining close relationships with press, influencers, stylists, etc.
Oversee quarterly in-person media activations, bringing the Warby Parker brand to life in creative and unexpected ways
Partner on public-facing thought-leadership opportunities that feature Warby Parker experts, in particular the company's executive team and co-CEOs. Manage a team that effectively prepares Warby Parker team members for complex media opportunities and speaking engagements.
Working closely with the broader Communications team, manage a comprehensive content calendar informed by Warby Parker's business objectives and metrics
Elevate and enhance Warby Parker's public relations efforts. To do so, streamline processes while preparing consistent, robust analysis, drawing learnings, proposing ideas, and embodying Warby Parker's core value of Learn. Grow. Repeat.
Lead the development of Warby Parker's Annual PR plan
Supervise and manage Warby Parker's Brand Communications team and agencies
Who you are:
Backed by 10+ years of communications experience, focused heavily on media agency experience
A natural relationship builder who has established influential connections across the fashion, design and lifestyle communities
An excellent (dare we say flawless!) communicator across all mediums
A supportive, motivated, experienced team leader that inspires others towards continuous learning and success
An ambassador of the Warby Parker brand
An inherently curious person who likes using unexpected points of view to drive outsized business outcomes
A confident, effective meeting facilitator and presenter who is well-versed in developing and delivering robust analysis
Able to convey complex issues and ideas succinctly—and with the appropriate priority
Uncanny ability to influence others across all levels of an organization
Meticulously organized and extremely attentive to detail, with planning and prioritization skills that don't falter in a fast-paced work environment
Proficient with PowerPoint, Excel, and Google Docs (extra credit for experience with Google Analytics and/or JIRA!)
Some benefits of working at Warby Parker for full-time employees:
Health, vision, and dental insurance
Life and AD&D Insurance
Flexible vacation policy
Paid Holidays
Retirement savings plan with a company match
Parental leave (non-birthing parents included)
Short-term disability
Employee Assistance Program (EAP)
Bereavement Support
Optical Education Reimbursement
Free eyewear
And more (just ask!)
Warby Parker requires all newly hired in-person or hybrid employees to be fully vaccinated against COVID-19 by their start date. Warby Parker is an equal opportunity employer and will provide reasonable accommodation, as necessary with federal, state, or local law, to those individuals who are unable to be vaccinated.
Warby Parker, in good faith, believes that the posted salary range is accurate for this role in New York at the time of posting. Warby Parker may pay more or less than the posted range based on factors such as relevant experience and skills, qualifications and location, among others. This range may be modified in the future. In addition to base salary, this role is also eligible to receive an equity bonus as part of the total compensation package. Details and eligibility will be discussed during the application process.
New York Pay Range
If you are a California resident, please review the additional privacy disclosures available in Section 8 of our Privacy Policy, which provides a summary of how we collect, use, disclose, and share personal information about you and explain your rights under the California Privacy Rights Act ("CPRA").
About Us:
Warby Parker was founded with a mission: to inspire and impact the world with vision, purpose, and style.
We're constantly asking ourselves how we can do more and make a greater impact, and that starts by reimagining everything that a company and industry can be. We want to demonstrate that a business can scale while doing good in the world, without charging a premium for it. And we've learned that it takes creativity, empathy, and innovation to achieve that goal.
Since the day we launched in 2010, we've pioneered ideas, designed products, and developed technologies that help people see. We offer everything you need for happier eyes at a price that leaves you with money in your pocket, from designer-quality glasses and contacts to eye exams and vision tests, and you can meet us online, at our stores, or even in your home. Wherever and whenever you need it, we're there to make exceptional vision care simple and accessible. (Delightful, too.)
Ultimately, we believe in vision for all, which is why for every pair of glasses or sunglasses we sell, a pair of glasses is distributed to someone in need through our Buy a Pair, Give a Pair program.