Associate Store Leader - Lexington Ave.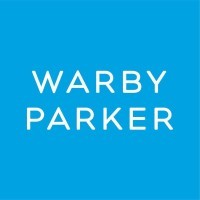 Warby Parker
New York, NY, USA
Posted on Monday, September 25, 2023
Job Status: Full-Time
Warby Parker is searching for an Associate Store Leader to help drive our retail operations and provide top-notch customer service. We rely on our talented Associate Store Leaders to use their exceptional leadership skills and business savvy to support their team's performance and drive the store's success. In this position, you'll work closely with the Store Leader to build a team of service-minded Managers, Opticians, and Advisors, all while executing processes and procedures that ensure a consistently wonderful Warby Parker experience. Sound like your cup of tea (or coffee, or yerba mate)? Read on!
What you'll do
Embody and communicate Warby Parker's values and brand philosophy to customers and teammates alike

Support the Store Leader in efficiently running your location's operations within our ever-growing Retail landscape

Manage scheduling, time-off, and payroll for all Advisors

Act as the in-store troubleshooting expert for our point-of-sale system

Oversee inventory management and processes

Coach our Systems and Operations team members through skills development and process trainings

Conduct team members' biannual performance reviews with the Store Leader and Sales Manager

Implement initial and ongoing learning and development programs for the store team

Provide the absolute best service to each and every customer

Continually offer direct feedback and support to your teammates on the sales floor

Create an inclusive workplace culture by treating all teammates and customers with respect
Who you are
Backed by 2+ years in a management role at a customer-focused, operationally excellent retailer

Confident leading a team, selling, overseeing operations, and driving financial performance

An entrepreneurial spirit who expects the unexpected and takes calculated risks to deliver results

Successful holding others (and yourself!) accountable and establishing trust among direct reports

Exceptionally organized and proactive

A collaborative team player with strong interpersonal and communication skills

An out-of-the-box thinker and resourceful problem-solver when faced with challenges

Able to create and share a compelling vision that inspires and motivates your team

Unflappable and positive, reflecting Warby Parker's core values in your behavior and attitude

A top performer in previous roles

Not on the Office of Inspector General's List of Excluded Individuals/Entities (LEIE)
Some benefits of working at Warby Parker for full-time employees:
Health, vision, and dental insurance

Life and AD&D Insurance

Paid time off

Paid Holidays

Retirement savings plan with a company match

Parental leave (non-birthing parents included)

Short-term disability

Employee Assistance Program (EAP)

Bereavement Leave

Optical Education Reimbursement

Snack Pantry

And more (just ask!)
Warby Parker, in good faith, believes that the posted hourly range is accurate for this role in New York at the time of posting. Warby Parker may pay more or less than the posted range based on factors such as relevant experience and skills, qualifications, and location, among others. This range may be modified in the future. In addition to the hourly rate, this role is also eligible to receive a cash bonus as part of the total compensation package. Details and eligibility will be discussed during the application process.
New York Pay Range
If you are a California resident, please review the additional privacy disclosures available in Section 8 of our Privacy Policy, which provides a summary of how we collect, use, disclose, and share personal information about you and explain your rights under the California Privacy Rights Act ("CPRA").
About Us:
Warby Parker was founded with a mission: to inspire and impact the world with vision, purpose, and style.
We're constantly asking ourselves how we can do more and make a greater impact, and that starts by reimagining everything that a company and industry can be. We want to demonstrate that a business can scale while doing good in the world, without charging a premium for it. And we've learned that it takes creativity, empathy, and innovation to achieve that goal.
Since the day we launched in 2010, we've pioneered ideas, designed products, and developed technologies that help people see. We offer everything you need for happier eyes at a price that leaves you with money in your pocket, from designer-quality glasses and contacts to eye exams and vision tests, and you can meet us online, at our stores, or even in your home. Wherever and whenever you need it, we're there to make exceptional vision care simple and accessible. (Delightful, too.)
Ultimately, we believe in vision for all, which is why for every pair of glasses or sunglasses we sell, a pair of glasses is distributed to someone in need through our Buy a Pair, Give a Pair program.