Senior Director, Customer Experience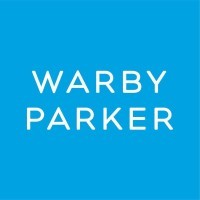 Warby Parker
Customer Service, Sales & Business Development
Nashville, TN, USA
Posted on Sunday, September 10, 2023
Warby Parker is on the lookout for an experienced Senior Director of Customer Experience to roll up their sleeves and lead our Customer Experience teams in Nashville, Las Vegas, and New York City. In this position, you'll direct the day-to-day operations of customer engagement, order management, and strategy as we aim to satisfy and delight each and every Warby Parker customer. You will also be a key contributor to our strategic plans as we scale our organization and pave the way for future growth. Sound like your cup of tea (or coffee, or yerba mate)? Keep reading!
What you'll do:
Design and oversee the execution of strategies to optimize the customer experience, as aligned with Warby Parker's vision and values
Act as the voice of the customer in the business, driving the improvement of performance measures, metrics, and service-level agreements across the organization with the aim of streamlining the customer journey and maintaining our Net Promoter Score
Identify opportunities to leverage systems, standardization, data analytics, and technology to drive results and lower costs while improving customer experience
Actively promote and support a diverse workforce while fostering an environment characterized by trust, cooperation, and respect; establish vision and strategies for retaining a high-performing team
Collaborate and align with key organizational stakeholders to deliver against budget targets, while directly contributing to cost reduction through the design of efficient workflows
Lean into best-in-class technology solutions and innovative processes to support the needs of a scaling organization, including building relationships with onshore/offshore partners (BPO)
Who you are:
Equipped with 11+ years' hands-on experience in contact centers, retail operations, healthcare administration, or a related field
Experienced in leading large-scale customer service teams of at least 500+ employees, both on-site, remote, and through third-party service providers
An organized and effective cross-functional collaborator who communicates effectively online and in person
A motivational people leader with an eye for development who can advance strategic direction while supporting individual autonomy and accountability
Able to travel as needed
Not on the Officer of Inspector General's List of Excluded Individuals/Entities (LEIE)
Extra credit
Optical/healthcare industry experience
Some benefits of working at Warby Parker for full-time employees:
Health, vision, and dental insurance
Life and AD&D Insurance
Flexible vacation policy
Paid Holidays
Retirement savings plan with a company match
Parental leave (non-birthing parents included)
Short-term disability
Employee Assistance Program (EAP)
Bereavement Support
Optical Education Reimbursement
Free eyewear
And more (just ask!)
If you are a California resident, please review the additional privacy disclosures available in Section 8 of our Privacy Policy, which provides a summary of how we collect, use, disclose, and share personal information about you and explain your rights under the California Privacy Rights Act ("CPRA").
About Us:
Warby Parker was founded with a mission: to inspire and impact the world with vision, purpose, and style.
We're constantly asking ourselves how we can do more and make a greater impact, and that starts by reimagining everything that a company and industry can be. We want to demonstrate that a business can scale while doing good in the world, without charging a premium for it. And we've learned that it takes creativity, empathy, and innovation to achieve that goal.
Since the day we launched in 2010, we've pioneered ideas, designed products, and developed technologies that help people see. We offer everything you need for happier eyes at a price that leaves you with money in your pocket, from designer-quality glasses and contacts to eye exams and vision tests, and you can meet us online, at our stores, or even in your home. Wherever and whenever you need it, we're there to make exceptional vision care simple and accessible. (Delightful, too.)
Ultimately, we believe in vision for all, which is why for every pair of glasses or sunglasses we sell, a pair of glasses is distributed to someone in need through our Buy a Pair, Give a Pair program.