Staff Accountant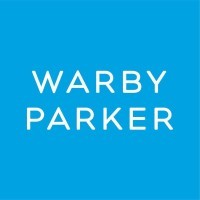 Warby Parker
Accounting & Finance
New York, NY, USA
Posted on Thursday, August 24, 2023
Warby Parker is looking for a skilled Staff Accountant to assist the Accounting team in managing inventory reporting and documentation, owning close tasks, supporting financial audits, and more. In this role, you'll also help achieve the department's goals by supporting our month-end close and improving the efficiency of our processes. Our ideal candidate is a self-motivated and ambitious individual with an eye for detail and an itch to learn. Sound like you? Read on!
What you'll do:
Own essential account reconciliations—inventory, international freight, accounts receivable, and more—all while collaborating with a slew of teams across the organization
Review and analyze monthly supply chain activity and determine additional monthly accruals or required adjusting journal entries
Work closely with the Inventory Control and Supply Chain teams to manage and implement changes to the inventory and freight reporting and accounting process
Work closely with the Senior Accounting team and aid in income statement reporting, lead sheet analysis and review, and external sales reporting
Support long-term accounting projects that will help enhance monitoring and efficiency capabilities and grow our business
Work with the Senior Accountant and the Vision Services team to manage independent doctor billing and expense management
Provide ad-hoc analysis for the Accounting team and senior management
Who you are:
Backed by at least 1+ years of general accounting experience within consumer products, retail, auditing, or another related industry
The proud owner of a Bachelor of Science in accounting or finance
A total Excel expert (keyboard shortcuts are your love language)
Eager to work in a fast-paced environment
Consistently looking for new and innovative ways to work
Super serious about your work (without taking yourself too seriously)
A highly collaborative and communicative team player and self-starter willing to roll up your sleeves and get the job done
Highly organized and detail-oriented (improving and documenting processes is your bread and butter)
A dexterous multitasker who can prioritize several projects without losing focus
Ready to offer support whenever needed
Positive, kind, and excited by a challenge
Extra credit:
Oracle experience
Looker experience
Knowledge of Excel and Google Suite Applications
Familiarity with monthly close procedures including generating journal entries and reviewing balance sheet reconciliations
A CPA (or looking to be one very soon!)
Some benefits of working at Warby Parker for full-time employees:
Health, vision, and dental insurance
Life and AD&D Insurance
Flexible vacation policy
Paid Holidays
Retirement savings plan with a company match
Parental leave (non-birthing parents included)
Short-term disability
Employee Assistance Program (EAP)
Bereavement Support
Optical Education Reimbursement
Free eyewear
And more (just ask!)
Warby Parker requires all newly hired in-person or hybrid employees to be fully vaccinated against COVID-19 by their start date. Warby Parker is an equal opportunity employer and will provide reasonable accommodation, as necessary with federal, state, or local law, to those individuals who are unable to be vaccinated.
If you are a California resident, please review the additional privacy disclosures available in Section 8 of our Privacy Policy, which provides a summary of how we collect, use, disclose, and share personal information about you and explain your rights under the California Privacy Rights Act ("CPRA").
About Us:
Warby Parker was founded with a mission: to inspire and impact the world with vision, purpose, and style.
We're constantly asking ourselves how we can do more and make a greater impact, and that starts by reimagining everything that a company and industry can be. We want to demonstrate that a business can scale while doing good in the world, without charging a premium for it. And we've learned that it takes creativity, empathy, and innovation to achieve that goal.
Since the day we launched in 2010, we've pioneered ideas, designed products, and developed technologies that help people see. We offer everything you need for happier eyes at a price that leaves you with money in your pocket, from designer-quality glasses and contacts to eye exams and vision tests, and you can meet us online, at our stores, or even in your home. Wherever and whenever you need it, we're there to make exceptional vision care simple and accessible. (Delightful, too.)
Ultimately, we believe in vision for all, which is why for every pair of glasses or sunglasses we sell, a pair of glasses is distributed to someone in need through our Buy a Pair, Give a Pair program.