Customer Experience Advisor (Full-Time) (Remote, based in Las Vegas)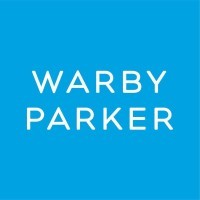 Warby Parker
Customer Service
Las Vegas, NV, USA
Posted on Tuesday, August 22, 2023
This is a Remote, Full-Time position based out of our Las Vegas, NV office
Warby Parker is on the lookout for a remote, full-time Customer Experience Advisor to join our team of all-star brand representatives. As a member of our CX team, you'll be instrumental in delivering extraordinary glasses shopping and ownership experiences to each and every one of our customers. Our ideal candidate is a master problem solver who has a passion for serving others and a knack for staying calm under pressure. Sound a lot like you? Keep reading!
What you'll do:
Deliver above-and-beyond customer service over the phone, email, and live chat

Become an expert in Warby Parker's internal management system in order to efficiently process sales orders and maintain customer relationships

Use our communication software to interact with your teammates, management, and other departments

Notice even the smallest trends and pain points in our work, then brainstorm solutions to improve each customer's experience
Who you are:
A well-rounded team player who takes ownership of (and pride in) your work

Able to think outside the box and solve problems creatively

A thoughtful communicator (both online and offline!) who understands the importance of tone

Empathetic and able to adapt your communication style to best suit your audience

Eager to learn new technology systems and procedures

Highly organized and attentive to detail

Proficient in navigating multiple tabs and windows (you're all about those keyboard shortcuts)

Energized and motivated by a high-volume work environment

Excited to be a brand ambassador for Warby Parker and build strong customer relationships

This position operates in a hybrid-capacity and requires you to be in the office. In-office days are determined by your shift

Not on the Office of Inspector General's List of Excluded Individuals/Entities (LEIE)
Extra Credit:
Up to 2 years customer service experience
Potential shifts:
Shifts vary depending on business needs and will be communicated during the interview process. We're available for our customers every day, 8 a.m.–9 p.m. CT.
Some benefits and perks of working at Warby Parker:
Health, vision, and dental insurance

Retirement savings plan with a company match

Parental leave (non-birthing parents included)

Cell phone plan reimbursement

And more—just ask!
If you are a California resident, please review the additional privacy disclosures available in Section 8 of our Privacy Policy, which provides a summary of how we collect, use, disclose, and share personal information about you and explain your rights under the California Privacy Rights Act ("CPRA").
About Us:
Warby Parker was founded with a mission: to inspire and impact the world with vision, purpose, and style.
We're constantly asking ourselves how we can do more and make a greater impact, and that starts by reimagining everything that a company and industry can be. We want to demonstrate that a business can scale while doing good in the world, without charging a premium for it. And we've learned that it takes creativity, empathy, and innovation to achieve that goal.
Since the day we launched in 2010, we've pioneered ideas, designed products, and developed technologies that help people see. We offer everything you need for happier eyes at a price that leaves you with money in your pocket, from designer-quality glasses and contacts to eye exams and vision tests, and you can meet us online, at our stores, or even in your home. Wherever and whenever you need it, we're there to make exceptional vision care simple and accessible. (Delightful, too.)
Ultimately, we believe in vision for all, which is why for every pair of glasses or sunglasses we sell, a pair of glasses is distributed to someone in need through our Buy a Pair, Give a Pair program.