Optical Equipment Manufacturing Technician (Mechanic II)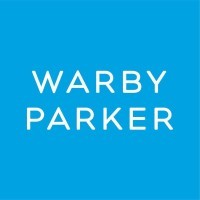 Warby Parker
Las Vegas, NV, USA
Posted on Thursday, August 17, 2023
Warby Parker is seeking a Maintenance Mechanic (Level 2) to join our team in the (XXX, XXX) Optical Lab. In this position, you will learn the intricacies of maintaining, troubleshooting, and repairing essential production and facility support equipment—responsibilities that require analysis and the use of razor-sharp judgment. The Maintenance Mechanic will also oversee, work with and train Level 1 Mechanics and Apprentices. Sounds like your cup of tea (or coffee, or yerba mate)? Keep reading!
What you'll do:
Ensure our equipment is running at its best possible performance level (preventing unplanned downtime)
Observe all company policies, rules, and safety practices, including lockout tagout protocols
Actively pursue and learn the technology and functionality of the production equipment, processes, parts, and tools
Test operation of machines periodically, fix issues that might occur during the shift, and perform preventative maintenance work on designated equipment
Communicate equipment status to coworkers, management, and equipment manufacturers, as needed
Oversee, work with, and train Level 1 Mechanics and Apprentices
Who You Are:
Equipped with a high school education or equivalent
Backed by 3 years of experience in maintenance or related experience
Comfortable tackling problems head-on and adapting to shifting priorities
A motivated self-starter with a no-task-too-small approach and strong attention to detail
A strategic big-picture thinker who is also highly detail-oriented
A team player who communicates well—clearly, kindly, often—within our department and across the company
Able to lift 50 pounds, stand and walk for up to 8–10 hours, and complete physically demanding tasks
Extra credit:
Previous experience working in the maintenance industry
Basic understanding of mechanical equipment, tools, and programs
Skilled in Google Suite
Some benefits of working at Warby Parker for full-time employees:
Health, vision, and dental insurance
Life and AD&D Insurance
Flexible vacation policy
Paid Holidays
Retirement savings plan with a company match
Parental leave (non-birthing parents included)
Short-term disability
Employee Assistance Program (EAP)
Bereavement Support
Optical Education Reimbursement
Free eyewear
And more (just ask!)
Warby Parker requires all newly hired in-person or hybrid employees to be fully vaccinated against COVID-19 by their start date. Warby Parker is an equal opportunity employer and will provide reasonable accommodation, as necessary with federal, state, or local law, to those individuals who are unable to be vaccinated.
If you are a California resident, please review the additional privacy disclosures available in Section 8 of our Privacy Policy, which provides a summary of how we collect, use, disclose, and share personal information about you and explain your rights under the California Privacy Rights Act ("CPRA").
About Us:
Warby Parker was founded with a mission: to inspire and impact the world with vision, purpose, and style.
We're constantly asking ourselves how we can do more and make a greater impact, and that starts by reimagining everything that a company and industry can be. We want to demonstrate that a business can scale while doing good in the world, without charging a premium for it. And we've learned that it takes creativity, empathy, and innovation to achieve that goal.
Since the day we launched in 2010, we've pioneered ideas, designed products, and developed technologies that help people see. We offer everything you need for happier eyes at a price that leaves you with money in your pocket, from designer-quality glasses and contacts to eye exams and vision tests, and you can meet us online, at our stores, or even in your home. Wherever and whenever you need it, we're there to make exceptional vision care simple and accessible. (Delightful, too.)
Ultimately, we believe in vision for all, which is why for every pair of glasses or sunglasses we sell, a pair of glasses is distributed to someone in need through our Buy a Pair, Give a Pair program.