Formulation Chemist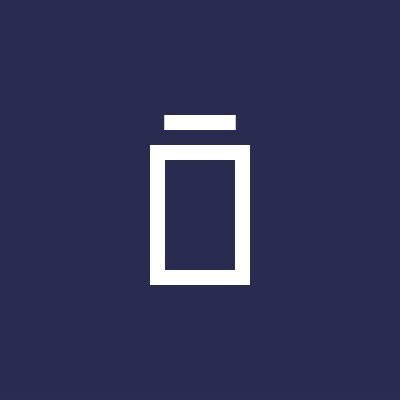 Vial
United States
Posted on Friday, September 15, 2023
Who We Are
Vial is a global tech-driven CRO providing next-generation clinical trial management services. The Vial CRO powers its drug discovery arm, Battery Bio, an AI-powered hyper scalable biotech. Battery Bio harnesses Vial's unique 90% lower cost structure to produce more affordable drug development with efficient, streamlined clinical trials.
Our mission is to reimagine the drug discovery process to empower scientists to cure all human disease. We have assembled a talented team of clinical operators, chemists, and innovative thinkers to achieve this vision.
Vial is a San Francisco, California-based company founded by Simon Burns in October 2020. Since our founding, we have become a fast-growing company of 100+ employees with over $100 million in funding from esteemed investors including General Catalyst, Box Group, and Byers Capital.
Vial is rebuilding the infrastructure to advance research. By deploying technology at every step, we are creating a more efficient future for drug discovery.
Overview
We are on a mission to empower scientists to cure all human diseases.
Vial has developed technology to dramatically reduce the cost of clinical trials and is already running multiple trials. Now, we are building a world-class team of scientists and engineers to completely reshape drug discovery with this new reality of clinical trials cost. As one of the pioneering members of this organization, you will play a meaningful role in building a team that embodies an inspiring, collaborative and entrepreneurial culture. Our mission is build drug discovery engine that will bring an order of magnitude more drugs to market than any other drug discovery company.
As a Formulation Chemist, your role will involve building machine learning based models and algorithms that will scale across programs and phases of drug discovery. You will work in a highly creative, fast-paced and interdisciplinary environment, collaborating with leading engineers and scientists. Vial will see drug from conception to patient, and you will have the chance to work at all stages of the project. Your contributions will be critical to the organization's success and will draw upon your research experience, as well as allow you to learn from those around you, to apply novel techniques and ideas to newly encountered computational biology and chemistry problems.
Key Responsibilities
Work in a structure-based computationally driven drug discovery paradigm
Iteratively scale, rethink, and collaborate on a drug discovery engine that will scale to hundreds of programs
Work with other scientists, clinicians, computational chemists, project managers, and external partners to accomplish our mission of curing diseases
What You'll Bring
3-5 years of experience in Small Molecule discovery/program development or roles directly related to the Research & Development of chemistry programs
Entrepreneurial mindset, experience in startup environment preferred a plus
Deeply analytical, systems thinker, focused on finding scalable solutions
This role is fully remote, based anywhere in the United States. Unfortunately, we are not able to provide sponsorship to work in the United States.
#LI-Remote
Why You'll Love Working At Vial
Innate curiosity.
At our core, we embody an insatiable curiosity. Our journey into the realm of clinical trials was ignited by a firsthand understanding of the challenges involved. This innate curiosity drives us to constantly innovate, seek fresh ideas, and bring our vision of reimagining clinical trials to life.
Fostering autonomy.
Autonomy is our guiding principle. We firmly believe that when team members are entrusted with autonomy, they unleash their true potential. Our culture fosters an environment where each individual takes ownership of their domain, empowering them to make a profound impact.
The pursuit of mastery
.
We are dedicated to cultivating mastery. We understand the value of honing expertise in a craft. The pursuit of mastery, coupled with a deep sense of pride in one's workmanship, fuels our unwavering commitment to tackle intricate challenges. At Vial, we foster a culture of highly autonomous professionals, each an expert in their field, collaborating on an immensely demanding endeavor together.
Move fast, stay humble.
Our strength lies in agility and humility. We firmly believe that intellectual honesty and a nimble mindset are the pillars of success. By staying adaptable and open-minded to all solutions, we tackle obstacles head-on, remaining humble in the face of adversity. This enables us to surmount the hurdles that confront us at every twist and turn.
Benefits
Competitive Equity Compensation
Health, Dental, and Vision
Remote-First
Paid Parental Leave
Unlimited Vacation