Sales Development Representative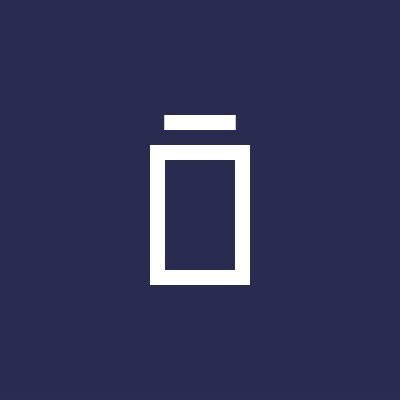 Vial
Sales & Business Development
Canada
Posted on Monday, August 7, 2023
Who We Are
Vial is a global tech-driven CRO providing next-generation clinical trial management services. The Vial CRO powers its drug discovery arm, Battery Bio, an AI-powered hyper scalable biotech. Battery Bio harnesses Vial's unique 90% lower cost structure to produce more affordable drug development with efficient, streamlined clinical trials.
Our mission is to reimagine the drug discovery process to empower scientists to cure all human disease. We have assembled a talented team of clinical operators, chemists, and innovative thinkers to achieve this vision.
Vial is a San Francisco, California-based company founded by Simon Burns in October 2020. Since our founding, we have become a fast-growing company of 100+ employees with over $100 million in funding from esteemed investors including General Catalyst, Box Group, and Byers Capital.
Vial is rebuilding the infrastructure to advance research. By deploying technology at every step, we are creating a more efficient future for drug discovery.
Overview
We're looking to hire a Sales Development Representative with a genuine passion for healthcare, sales, strategic thinking, execution, and cross-functional learning. Our Sales Development Representative will be responsible for generating demand for Vial's services through social selling and outbound cold calling, qualifying prospects, producing quality leads for the Vial Sales Team, and driving product expansion opportunities via high value relationships with existing customers. You'll report to our Director of Sales and work directly with our sales and marketing teams.
This role is fully remote, based anywhere in the US or Canada. Unfortunately, we are not able to provide sponsorship to work in the United States or Canada.
Key Responsibilities
Collaborate with the sales team on account strategy, demand generation activities, and results
Conduct in depth research on ideal customer profile and buyer personas.
Build quality sales pipeline using social selling, and cold calling methodologies
Ensure all data is properly maintained and updated in Salesforce
Coordinate sales efforts with account executives and sales leadership
Gain in-depth knowledge of Vial services, products, customers, competitors, and industry trends
Drive high customer satisfaction and references by ensuring customer is receiving value from Vial's services
Develop good customer relationships to identify and drive product opportunities for future sales
What You'll Bring
Bachelor's degree preferred not required
2+ years work experience
Able to demonstrate time management, basic telesales skills, knowledge of Vial's services
Goal-oriented individual with superior communication skills
Ability to complete individual goals as well as work in a team environment
Demonstrated ability to communicate using technical concept
Working knowledge of clinical trial industry a plus but not necessary
Professional demeanor
Desire for a long-term career in sales
Able to demonstrate critical thinking skills to acquire a higher level understanding of role, processes, and procedures
Final offer amount will depend on education, skills, experience, and location.
This role is fully remote, based anywhere in the United States. Unfortunately, we are not able to provide sponsorship to work in the United States.
#LI-Remote
Why You'll Love Working At Vial
Innate curiosity.
At our core, we embody an insatiable curiosity. Our journey into the realm of clinical trials was ignited by a firsthand understanding of the challenges involved. This innate curiosity drives us to constantly innovate, seek fresh ideas, and bring our vision of reimagining clinical trials to life.
Fostering autonomy.
Autonomy is our guiding principle. We firmly believe that when team members are entrusted with autonomy, they unleash their true potential. Our culture fosters an environment where each individual takes ownership of their domain, empowering them to make a profound impact.
The pursuit of mastery
.
We are dedicated to cultivating mastery. We understand the value of honing expertise in a craft. The pursuit of mastery, coupled with a deep sense of pride in one's workmanship, fuels our unwavering commitment to tackle intricate challenges. At Vial, we foster a culture of highly autonomous professionals, each an expert in their field, collaborating on an immensely demanding endeavor together.
Move fast, stay humble.
Our strength lies in agility and humility. We firmly believe that intellectual honesty and a nimble mindset are the pillars of success. By staying adaptable and open-minded to all solutions, we tackle obstacles head-on, remaining humble in the face of adversity. This enables us to surmount the hurdles that confront us at every twist and turn.
Benefits
Competitive Equity Compensation
Health, Dental, and Vision
Remote-First
Paid Parental Leave
Unlimited Vacation