Email Producer, Lifecycle Marketing (Contract)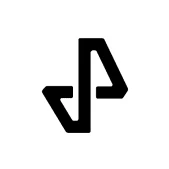 Tempo
Marketing & Communications
San Francisco, CA, USA
Posted on Saturday, September 9, 2023
Who We Are
Tempo's mission is to give everyone the power to realize their strength & lead a healthy, full life.
We offer the first—and only—personal training solution that can track your motion and use that data to give you a richer and more effective workout in live and on-demand classes. Using 3D sensors and A.I., Tempo enables expert coaches to correct your form and provide personalized feedback in real-time.
With its stunning and compact design, Tempo and all its included accessories can be tucked away and fit seamlessly into any home. We believe that the combination of beautiful hardware, A.I. technology, and premium content is how we help our members build a lifelong habit with fitness.
Headquartered in San Francisco, Tempo's all-star team includes alumni from Google, YouTube, Netflix, Airbnb, Pixar, and Orangetheory, backed by $300 Million in funding from Softbank, General Catalyst, Norwest Venture Partners, Founders Fund, Khosla Ventures, DCM, and Signal Fire.
About the Role
We are seeking a talented and detail-oriented Contract Email Producer to join our marketing team. This is a 4-6 week contract role.
As an Email Producer, you will play a crucial role in translating creative designs from Figma into fully functional and visually appealing email templates within our marketing automation platforms, specifically Braze and Klaviyo. Your ability to meticulously transform design concepts into seamless email experiences will directly impact our customer engagement and communication strategies.
This role is remote, with West Coast hours to match our team.
Key Responsibilities:
Collaborate closely with the Lifecycle Marketing and Creative teams to understand and interpret email template designs created in Figma.
Utilize knowledge of HTML and responsive design to develop email templates that are compatible with various email clients and devices.
Ensure the accuracy and consistency of email content, branding elements, and visual styles while translating designs to functional templates.
Implement personalization tokens, dynamic content, and merge tags to enhance the customization and relevance of email communications.
Optimize email templates for performance, including considerations for load times and deliverability, to guarantee a seamless user experience.
Integrate tracking and analytics parameters to monitor and measure email engagement metrics, contributing to data-driven improvements in email campaigns.
Collaborate with the marketing team to implement A/B tests and conduct quality assurance checks to identify and rectify any rendering or functional issues.
Stay up-to-date with industry best practices and trends in email design, coding, and deliverability to continually enhance our email communication strategy.
Manage multiple projects simultaneously, meeting deadlines and maintaining open communication with cross-functional teams.
Qualifications:
Bachelor's degree in a relevant field or equivalent work experience.
Proven experience in developing responsive emails for various email clients, with a strong portfolio showcasing email template projects.
Proficiency in translating designs from Figma (or similar design tools) into functional email templates.
Strong understanding of email marketing platforms, specifically Braze and Klaviyo, including template creation, dynamic content integration, and segmentation.
Understanding of HTML to enhance email builds.
Familiarity with email best practices, including deliverability considerations, mobile optimization, and accessibility standards.
Detail-oriented mindset with exceptional organizational and time management skills.
Excellent problem-solving abilities to troubleshoot and resolve rendering issues across different email clients.
Effective communication skills to collaborate with designers and marketers.
Adept at working in a fast-paced environment and managing multiple projects simultaneously.
Experience with A/B testing and email analytics is a plus.
Please submit your resume, along with your portfolio (with passwords).
At Tempo, we value diversity and inclusivity and welcome candidates of all backgrounds to apply. We offer competitive rates, opportunities for career growth, and a supportive work environment.