Data Center Technician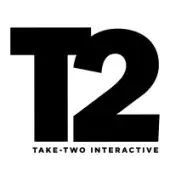 Take-Two Interactive
New Jersey, USA
Posted on Thursday, November 2, 2023
Who We Are:
Headquartered in New York City, Take-Two Interactive Software, Inc. is a leading developer, publisher, and marketer of interactive entertainment for consumers around the globe. The Company develops and publishes products principally through Rockstar Games, 2K, Private Division, and Zynga. Our products are currently designed for console gaming systems, PC, and Mobile, including smartphones and tablets, and are delivered through physical retail, digital download, online platforms, and cloud streaming services. The Company's common stock is publicly traded on NASDAQ under the symbol TTWO.
While our offices (physical and virtual) are casual and inviting, we are deeply committed to our core tenets of creativity, innovation and efficiency, and individual and team development opportunities. Our industry and business are continually evolving and fast-paced, providing numerous opportunities to learn and hone your skills. We work hard, but we also like to have fun, and believe that we provide a great place to come to work each day to pursue your passions.
The Challenge
Take-Two Interactive is hiring Data Center Engineer who will be primarily stationed at our co-located Data Center in Newark, NJ. The Data Center Engineer will play a pivotal role in ensuring the optimal and reliable performance of our data center infrastructure. This includes installation, maintenance, troubleshooting, and support of all data center equipment and associated hardware and software. This also includes developing, maintaining, supporting, and optimizing key functional areas in the data centers, such as device management, power, environmental monitoring and other infrastructure.
What You'll Take On
Equipment Installation and Maintenance:

Install, and maintain switches, servers, firewalls, and hard drives
Replace failing parts (RMA)
Upgrade internal system components, including CPUs, memory, hard drives, and network cards
Run network cables

Asset Management:

Track and maintain hardware inventory.

Responsible for capacity planning, growth and perform audit DC for space, power usage, and cooling.
Monitor all software and hardware products and ensure compliance to Data Center standards and systems.
Prepare plans for development and installation of data centers according to present and future requirements.
Administer installation and maintenance of organization data center.
Monitor all activities related to analysis and implement all data center plans.
Supervise designing and evaluation of all server systems according to measurement of process.
Perform troubleshooting on the data center, identify issues and assist in timely resolution of the same.
Manage and perform research to design a new advanced data center.
Coordinate with various departments and perform integration of critical systems into infrastructure.
Coordinate with IT, enhancement and business teams and develop strategies to ensure achievement of data center capacity.
Maintain knowledge of applications and its use on systems for various critical systems.
Ensure client satisfaction and provide optimal level of customer services for various departments.
Maintain effective professional relationships with IT relationship managers.
Maintain knowledge on business procedures associated with assets and capacity.
Responsible for evaluating, design, and recommend physical infrastructure such as:

Cabinets, PDUs, and structured cabling solutions
Advising on the procurement of new data center equipment

Responsible for oversight of Data Center Smart-hands

Install, and maintain switches, servers, firewalls, and hard drives
Replace failing parts (RMA)
Upgrade internal system components, including CPUs, memory, hard drives, and network cards.
Run network cables.

Responsible for writing and maintaining knowledge base and standards documentation.
Responsible for monitoring Power/Cooling/Humidity of data center

Maintain an optimally controlled environment for servers.

May also be required to perform urgent support outside of business hours.
Keeping track of developing trends in data center technologies.
What You Bring
Minimum of 5 years' hands-on technical experience building and supporting data centers
Ability to prioritize and execute tasks in a high-pressure environment and make sound decisions in emergency situations
Expertise in various data center hardware, cabling, environmental, and power standards
You must have a solid understanding of network and computing, hardware and software technology
Ability to work as part of a team, provide IT support, and resolve errors
Experience with large production environments spanning multiple data centers
Experience with data center smart hands management
Very good communication skills
Basic configuration skills on Linux/Windows
Network Fundamentals

Types of Optics
Basic switch configuration
Network concepts

Experience with monitoring systems: we use Sunbird PowerIQ for power monitoring, Check_MK for monitoring and alerting, Grafana for plotting and trending, and Splunk for reports and alerting
Proficiency in cage build-outs using a modern data center design

Structured cabling
Modern UPS/PDU
Cabling management standards

Proficiency on all cabling standards and types

Structured cabling systems
Cable management
Understand LOA's

Proficiency on power standards in a Data Center

PDU
UPS
ATS
Power Cable types

Proficiency in cooling systems and cooling standards
Troubleshooting skills

Cable issues
Power issues
Heating/cooling issues

Device42 or equivalent DCIM
ServiceNow or equivalent ticketing system
Given the hands-on nature of the role, the engineer may need to lift or move equipment, work in confined spaces, or be on their feet for extended periods.
What We Offer You:
Great Company Culture. Ranked as one of the most creative and innovative places to work, creativity, innovation, efficiency, diversity and philanthropy are among the core tenets of our organization and are integral drivers of our continued success.
Growth: As a global entertainment company, we pride ourselves on creating environments where employees are encouraged to be themselves, inquisitive, collaborative and to grow within and around the company.
Work Hard, Play Hard. Our employees bond, blow-off steam, and flex some creative muscles – through corporate boot camp classes, company parties, game release events, monthly socials, and team challenges.
Benefits. Medical (HSA & FSA), dental, vision, 401(k) with company match, employee stock purchase plan, commuter benefits, in-house wellness program, broad learning & development opportunities, a charitable giving platform with company match and more!
Perks. Fitness allowance, employee discount programs, free games & events, stocked pantries and the ability to earn up to $500+ per year for taking care of yourself and more!
The pay range for this position in New York City at the start of employment is expected to be between $40,000 and $55,000 per Year. However, base pay offered is based on market location, and may vary further depending on individualized factors for job candidates, such as job-related knowledge, skills, experience, and other objective business considerations. Subject to those same considerations, the total compensation package for this position may also include other elements, including a bonus and/or equity awards, in addition to a full range of medical, financial, and/or other benefits. Details of participation in these benefit plans will be provided if an employee receives an offer of employment. If hired, employee will be in an 'at-will position' and the company reserves the right to modify base salary (as well as any other discretionary payment or compensation or benefit program) at any time, including for reasons related to individual performance, company or individual department/team performance, and market factors.
Take-Two Interactive Software, Inc. ("T2") is proud to be an equal opportunity employer, which means we are committed to creating and celebrating diverse thoughts, cultures, and backgrounds throughout our organization. Employment at T2 is based on substantive ability, objective qualifications, and work ethic – not an individual's race, creed, color, religion, sex or gender, gender identity or expression, sexual orientation, national origin or ancestry, alienage or citizenship status, physical or mental disability, pregnancy, age, genetic information, veteran status, marital status, status as a victim of domestic violence or sex offenses, reproductive health decision, or any other characteristics protected by applicable law.