Senior Animator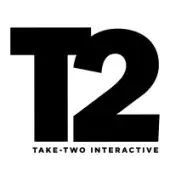 Take-Two Interactive
London, UK
Posted on Saturday, October 7, 2023
Job Title: Senior Animator
Contract term: Fixed Term (12 months)
Location: Remote - anywhere!
Reporting to: Lead Artist
Who are we?
At Roll7, we create exciting and critically acclaimed video games - including the BAFTA-winning Rollerdrome. Innovation, freedom, and a real sense of fun are at the heart of everything we do, from creating award-winning original IPs to the everyday business of running our unique distributed workplace set-up.
With a current headcount of 60+ we need great talent to help us on our journey to build a remarkable studio and help shape the way video games are made in the industry.
The role:
We are on the lookout for an exceptional Senior Animator. There will be a high level of versatility and hands-on work as you will also collaborate with a wide range of team members, from the Character Artists and production, to designers, programmers and narrative. You will be developing, managing and maintaining our character animation pipeline, working closely with Animators and Character Artists.
Typical tasks and projects you will work on include:
Creating incredible character animation for gameplay, narrative and cinematics.
Working with code and design to implement and test your animations in game.
Skinning and Rigging characters and assets in 3DS Max or Maya for integration to Unity.
Develop and manage our character animation pipeline, working closely with other Animators and Character Artists.
Reviewing and delivering work in accordance with the project's artistic direction and deadlines.
Finding relevant solutions to problems encountered in the Art team's work.
Communicating and collaborating with a range of disciplines including narrative, design, code and production
You as our Senior Animator
An open mind and friendly nature is vital. Roll7 has managed to stay true to its core beliefs and make this one of the best remote companies to work for, and it comes down to the people we have working with us. You will come across as friendly, open and easy to get along with whilst remaining clear, concise and delivering when needed.
Passionate about what you do. We love making games. We love playing games. Our Senior Animator must be passionate about the industry, about the experiences it can provide and about helping shape those experiences within our titles.
Requirements:
Industry experience in a comparable role.
Demonstrated visual flare and artistic talent.
Expert knowledge of character animation in 3DS Max or Maya.
Expert knowledge of Unity, including The Animation System(Mecanim), Rigging, and Scripting.
Expert knowledge of 3DS Max or Maya rigging and scripting tools, such as MaxScript and Python.
Self-motivated approach to work.
Exceptional communication skills and ability to effectively interact with other team members.
Experience of working effectively in a team.
Demonstrated passion for Animation.
Plus point - Knowledge of creating Procedural animation in Unity.
More about Roll7:
Game Changers in Remote Working
We've been a remotely distributed studio for the past five years; way before any type of lockdown and pandemic, so we know how to make it work! We still meet up once a month (minimum) to keep staff engagement alive and have some real life human interaction.
Our robust online communication system, alongside scheduled team fun days and activities, allow us to retain all the positives of a welcoming and friendly office environment, without the downsides of a long and expensive commute and office politics.
Flexible working
We know that remote work allows us to offer a high degree of freedom and autonomy to our motivated and creative staff, and we're passionate about making sure that everyone at Roll7 can work in a way that allows them to balance impressive workplace achievements with their own responsibilities at home.
To complement this we have a robust flexible working policy that allows you to cover your working hours however best suits you, so that the work day can fit around your needs - from doctor's appointments, to the school run, to extra time to spend with your pets and family. We also do not crunch, we don't want our team to be burnt out or suffer from technostress so working your hours and not crunching is one of our biggest priorities.
Everyone is welcome
Our team is at the heart of everything we do, and it matters to us that everyone feels comfortable and valued at work. We are an equal opportunities employer, and we have a keen commitment to fostering a diverse and inclusive environment where all of our employees are accepted and valued as part of the team. We hire based on talent and suitability for the role - regardless of race, national origin, ancestry, sex, gender identity or expression, sexual orientation, age, religion, pregnancy, marital status or veteran status.
To support this, as a #RaiseTheGame pledge partner, we are deeply committed to creating an inclusive work environment that actively encourages applications from diverse backgrounds and perspectives across underrepresented communities such as BAME, LGBTQIA+ and Disabled applicants.
Please make sure you include a CV, Cover letter & Showreel.

#LI-Roll7