Global Creator Relations Manager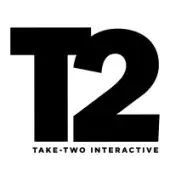 Take-Two Interactive
London, UK
Posted on Thursday, September 7, 2023
Global Creator Relations Manager – 12 Month Contract
Location: Private Division (Munich, Germany, London, UK, or Remote)
Job Category: Marketing / Communications
ABOUT THE POSITION
Private Division is a developer-focused publisher that partners with the finest creative talent in the video game industry, empowering studios to develop the games that they are passionate about creating, while providing the support that they need to make their titles critically and commercially successful on a global scale. The Label publishes the Kerbal Space Program franchise, Ancestors: The Humankind Odyssey from Panache Digital Games, The Outer Worlds from Obsidian Entertainment, OlliOlli World and Rollerdrome from Roll7, After Us from Piccolo Studio, Penny's Big Breakaway from Evening Star and more. Private Division has future unannounced projects in development with Moon Studios, Yellow Brick Games, Wētā Workshop, Game Freak, and other esteemed independent developers. The Label publishes the physical retail edition of Hades from Supergiant Games on PlayStation® and Xbox consoles. Private Division continues to build its internal studio capacity, with Roll7 and Intercept Games as internal developers for the Label. Private Division is headquartered in New York City with offices in Seattle, Las Vegas, and Munich.
THE CHALLENGE
The Global Creator Relations Manager will be a key member of the communications team to contribute to the strategic development and go to market influencer, content creator, and streaming partnerships and executions of Private Division.
We are seeking an experienced communications professional with experience working with influencers and content creators in the video games industry. The ideal candidate demonstrates a balance of creativity and data-informed tactics for streamers, VOD content creators, and key opinion leaders. This creator-focused management position offers a unique opportunity to develop and lead campaigns holistically on a global level and in close collaboration with the marketing and communications leads.
This is a temporary position for 12 months with the possibility of permanent employment or extending the contract.
WHAT YOU'LL TAKE ON:
Strategize and take on the global responsibility for all content creator, influencer, and social creator planning and execution for our upcoming games.
Serve as the interim or regional communications lead on select games during the contract period.
Collaborate with our developer partners, the New York marketing and communications teams, and the Seattle product development team in developing the international or global influencer strategies for select games of our portfolio.
Identify and work with creators, influencer platforms and tools, their management, as well as influencer marketing agencies globally.
Build and maintain positive relationships with key content creator, influencer, agency, media and key opinion leaders.
Organize and lead digital and physical content creator and press trips to developer studios and international developer tours, and travel to conventions, influencer events, and other industry related events when necessary.
Work with both internal and external development studios to accommodate hands-on and capturing sessions.
Create and manage PR campaign coverage reports and postmortems.
The developers we work with are valued partners – it is equally important to be responsive and listen, as it is to contribute.
REQUIRED SKILLS AND QUALIFICATIONS:
A minimum of 3 years of experience in Creator Relations or games PR or communications at the publisher or developer level.
A deep understanding of and profound experience in working with key opinion leaders outside of traditional press, such as content creators.
Creative approach to both PR asset production and problem solving, coupled with the ability to take creative risks.
Strong knowledge of creator related tools such as CreatorIQ, Tubular or Radarly as well as proficiency with Microsoft Excel, Word, PowerPoint, Project, and/or other relevant project management toolset, including learning those used by our developer partners.
Strong communicator, both written and oral. Ability to work in a collaborative and transparent method with our partners. Demonstrate a strong ability to listen and develop a complete understanding of our partner games and the developers' goals as organizations.
A deep love and understanding of games and the gaming industry, including both the development and the marketing/PR sides, from AAA releases to independent games.
Able to win and maintain the respect from outside development teams through thoughtful input, strong work ethic, and perseverance.
Experience in building and managing relationships with freelancers, agencies, vendors, and other external resources.
Multiple language skills beneficial.
We encourage you to include a cover letter with your application
MISCELLANEOUS:
WHAT WE OFFER YOU:
Great Company Culture. We pride ourselves as being one of the most creative and innovative places to work, creativity, innovation, efficiency, diversity and philanthropy are among the core tenets of our organization and are integral drivers of our continued success.
Growth: As a global entertainment company, we pride ourselves on creating environments where employees are encouraged to be themselves, inquisitive, collaborative and to grow within and around the company.
Work Hard, Play Hard. Our employees' bond, blow-off steam, and flex some creative muscles – through corporate boot camp classes, our onsite Gym, company parties, our Office bar, game release events, monthly socials, and team challenges.
Benefits. Benefits include, but are not limited to Private healthcare, Private dental, A double matching pension policy where the employer will double match up to a 4% contribution from the employee, Employee stock purchase scheme with a 15% discount, Eye tests and vouchers towards glasses, Cycle to work scheme, Flu vouchers, Annual health, 4X death in service insurance, Income protection (66% salary), Workplace Savings, 26 days holiday, Enhanced Family friendly policies + other great perks and great office facilities!
Perks. Fitness reimbursement up to £50 per month, an onsite Gym, an Office bar, employee discount programs, free games & events, stocked pantries, a dog friendly workplace and the ability to earn £350+ per year for taking care of yourself and more!
Take-Two Interactive Software, Inc. ("T2") is proud to be an equal opportunity employer, which means we are committed to creating and celebrating diverse thoughts, cultures, and backgrounds throughout our organization. Employment at T2 is based on substantive ability, objective qualifications, and work ethic – not an individual's race, creed, color, religion, sex or gender, gender identity or expression, sexual orientation, national origin or ancestry, alienage or citizenship status, physical or mental disability, pregnancy, age, genetic information, veteran status, marital status, status as a victim of domestic violence or sex offenses, reproductive health decision, or any other characteristics protected by applicable law.
#LI-PD