Junior Operations Associate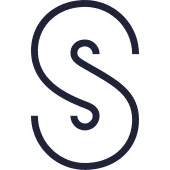 Superpedestrian
Operations
Vienna, Austria
Posted on Wednesday, July 5, 2023
Superpedestrian is engineering the future of micromobility. The Superpedestrian team is composed of some of the most talented operations specialists, policy managers, designers and engineers, all focused on transforming the future urban mobility. Our scooters, called LINK, were designed to prioritize safety from the inside out, and our Superpedestrian team is dedicated to building meaningful local and city partnerships across the world. Join us!
We are looking for
a motivated and hands-on Junior Operations Associate to join our team in Vienna. As a Junior Operations Associate, you will play a crucial role in supporting the local Operations Manager to ensure the health and optimal functioning of our scooter fleet. This is an excellent opportunity to gain hands-on experience in a fast-paced startup environment.
What you'll do:
Collaborate with the local Operations Manager to execute daily operational tasks and maintenance activities for the scooter fleet.
Conduct regular inspections and quality control checks to ensure scooters are in good working condition.
Perform basic repairs and maintenance tasks on scooters as needed, adhering to safety protocols and guidelines.
Assist in managing inventory, tracking spare parts, and ensuring availability for fleet repairs.
Work closely with the Operations Manager to address customer inquiries and troubleshoot issues.
Support the deployment and retrieval of scooters to ensure they are strategically placed and readily available for users.
Collaborate with cross-functional teams, including the marketing team, to contribute insights and provide operational support for marketing initiatives.
Stay up-to-date with industry trends and best practices in micromobility to continuously enhance operational efficiency.
Who you are:
-Currently pursuing a degree in Operations Management, Engineering, or a related field.
Strong passion for operations and hands-on work.
Ability to quickly learn and adapt to new technologies and tools.
Excellent problem-solving and troubleshooting skills.
Strong attention to detail and commitment to maintaining high-quality standards.
Effective communication skills and ability to work well within a team.
Ability to work in a fast-paced environment and handle multiple tasks simultaneously.
Proficiency in Microsoft Office Suite.
Familiarity with the micromobility industry and scooter operations is a plus.
Based in Vienna, Austria. Fluent in German and English.
Why you'd want to join us:
We're different.
We are born of engineers, not venture capitalists.
Our control center and test labs are located in Cambridge, Massachusetts, alongside MIT and Harvard University.
We have some of the sharpest minds in the industry, and we hold more than 30 patents for our amazing technologies. None of our competitors come close.
Superpedestrian is the result of eight years of developing our artificial intelligence-driven safety platform, and two years of designing a robust chassis and efficient powertrain to match.
We take our time to get our technology, our operations and our recruitment just right because we think long-term. And we're growing fast. You'll have the opportunity to shape our company and the way we work and make a real difference.
Superpedestrian actively encourages applicants of all backgrounds. If you think you meet most of the requirements, but not every single point on the job description, please apply! We'd love to have a chat and see if you'd be a great addition to our team.