Software Engineering Manager, Top Publisher Team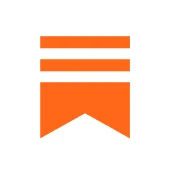 Substack
Software Engineering, Other Engineering
Remote
Posted on Friday, October 27, 2023
Our Mission
The Substack mission is to build a new economic engine for culture.
We started Substack because we believe that what you read matters and that good writing is valuable – and as the platform has evolved, we've come to expand that view to include all forms of cultural work. On Substack, writers and creators can publish their work and make money from paid subscriptions while readers can directly support the work that they deeply value.
Top Publisher Team
As the engineering manager for the Top Publisher Team, you will be responsible for building out the next phase of Substack's vision for publishing. This team is responsible for building for the largest and some of the most interesting publishers on Substack – journalists, academics, podcasters, video creators, and more – raising the ceiling of what's possible with the Substack model. This team works closely with Substack's largest publishers, and also with Substack's partnerships team, to develop deep empathy for publishers and build for their needs.
Substack's compensation package includes a market competitive salary, equity for all full time roles, and exceptional benefits. Our cash compensation salary range for this role is $195,000 - $225,000. Final offer amounts are determined by multiple factors including candidate experience and expertise and may vary from the amounts listed above.
Role
Lead the team that develops Substack's publisher-facing product surfaces and expands what is possible for publishers on the platform.
Engage in strategic product vision and direction-setting with your team, peers, and company leadership.
Work directly with publishers to build empathy for their needs and growth, and build insight that will inform vision and roadmaps for the team and for the larger engineering and product organization.
Scale systems to handle ever-increasing load and a fast-growing ecosystem of writers and readers.
Contribute to the whole product process in collaboration with designers, writers, support staff, and many others. From product concept and research to implementation and deployment, we expect you to own your work and deliver high-quality solutions.
Work directly with customers to solve their problems. The entire company (CEO included) participates in customer support in order to drive empathy for our users and help us build better products.
Partner with product and engineering leaders across the organization on team-wide initiatives and strategy.
Collaborate with Substack's recruiting team to hire and retain great engineers.
We work with JavaScript, especially Node/Express and React, and Postgres. It's helpful if you know these technologies already, if not, we'll be excited to help you learn.
About You
At least 3+ years of software engineering management experience.
Passion for recruiting and building healthy, diverse teams.
Experience in building social and/or media networks.
Can contribute across the full web stack, but may have a deeper passion for certain technologies and systems.
Independent and autonomous. We're too small to micromanage, and expect that every person at the company owns their work and can be a leader.
Hold yourself and others to a high standard when working on production systems.
Take pride in building elegant and delightful product experiences. Substack works best when it gets out of the way so writers can focus on writing and connecting with their readers.
Enjoy collaboration with a diverse group of thinkers while bringing our own unique experience and background to the team.
Believe in Substack's mission to build a better business model for writing.
Substack is an equal opportunity employer. All applicants will be considered for employment without regard to race, color, religion, sex (including pregnancy, sexual orientation, gender identity or transgender status), age, national origin, veteran or disability status. We're seeking people passionate about enabling independent expression and building a better business model for creators. If you want to see what media, communities, and content can become when unmoored from advertising models, and you have the skills and experience to contribute, we'd love to meet you.