Product Manager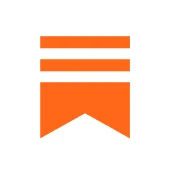 Substack
Product
Remote
Posted on Friday, October 27, 2023
Product Manager
As a Product Manager at Substack, you will support a team of ~10 engineers, designers, analysts, and partner closely with our Head of Product, CEO and leadership team. This position will ideally be located in the San Francisco Bay Area, but we are open to remote candidates.
Substack's compensation package includes a market competitive salary, equity for all full time roles, and exceptional benefits. Our cash compensation salary range for this role is $165,000 - $230,000. Final offer amounts are determined by multiple factors including candidate experience and expertise and may vary from the amounts listed above.
Responsibilities
Identify the biggest opportunities for expand the value proposition of Substack's product for writers and readers
Ensure your team has a compelling roadmap at the short term, medium term, and long term horizons
Help design and spec projects across the spectrum from experiment, to feature, to large-scale initiative
Fully own the product marketing and go-to-market strategy for everything your team ships
Work closely with our executive leadership team to ensure that your team's product strategy and the overall company strategy are in lock-step at all times
Create clarity and accountability, ensuring the team is tracking to the roadmap and that it's meaningfully driving impact towards our objectives.
Requirements
6+ years of relevant product experience at comparable companies
Ability to roll up your sleeves and be scrappy – you must be comfortable getting into the weeds and operating at every level of abstraction
Growth frameworks (like cohort analysis and growth accounting) should be second nature
Strong analytical skills, competence in SQL, and experience with tools (like Amplitude and Periscope) for analysis
Strong communication skills, to effectively influence teams and strategy
Ability to collaborate well with cross-functional partners across the company
An owner's mindset – hold yourself and others accountable in service of great work.
Substack is an equal opportunity employer. All applicants will be considered for employment without regard to race, color, religion, sex (including pregnancy, sexual orientation, gender identity or transgender status), age, national origin, veteran or disability status. We're seeking people passionate about enabling independent expression and building a better business model for creators. If you want to see what media, communities, and content can become when unmoored from advertising models, and you have the skills and experience to contribute, we'd love to meet you.