Event Producer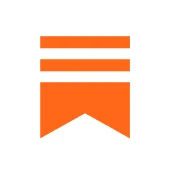 Substack
Administration
New York, NY, USA
Posted on Wednesday, October 25, 2023
Substack's mission is to build a new economic engine for culture. As the platform has evolved, we've come to expand that view to include all forms of cultural work.
Since our earliest days, we've invested in events with and for writers, including in-person drinks and talks, and online workshops. We're hiring an event producer to help us execute, scale, and amplify these events, in order to bring our efforts to more writers and readers.
A successful Event Producer will lead the execution of events for both internal and external audiences. The ideal candidate will be exceptionally organized, with a sharp attention to detail and a passion for turning ideas for events into reality. This person will have a deep interest in Substack's mission, and be eager to make an impact in a fast-paced, startup environment. This role reports to the head of communications, and is based in New York City or San Francisco.
Substack's compensation package includes a market competitive salary, equity for all full time roles, and exceptional benefits. Our cash compensation salary range for this role is $90,000 - $115,000. Final offer amounts are determined by multiple factors including candidate experience and expertise and may vary from the amounts listed above.
Responsibilities
Helm the coordination of Substack's events from concept to execution, both in person and virtual, to inspire and support writers.
Empower our Partnerships team to turn ideas for events into realities. Project-manage internal and external teams through each event cycle—from announcing and promoting an event, to coordinating invitations and deliveries, to supervising on the ground to ensure every event is executed at the highest level.
Conceptualize and produce writer events for internal audiences, including planning and executing writer appearances at Substack team gatherings.
Work as liaison with cross-functional partners to translate our events into compelling stories, marketing materials, and campaigns.
Scale our events to more writers and readers in key strategic categories, and across regions.
Coordinate timelines, production schedules, contract and payment tracking documents, and detailed communications relaying event details.
Design and manage budgets in collaboration with the Brand and Writer Relations teams.
Source, curate and maintain new vendors and sites, creating and sustaining meaningful relationships with writers, readers, vendors, and partners.
Requirements

3+ years experience in events production.
Extraordinary organizational skills and cultivator of strong cross-functional relationships. Inspires creative thinking for problem-solving and a "make it happen" mindset at all levels within their organization.
Sharp attention to detail. Passion for logistics and operations. Experience transitioning event ideas into actionable plans, and spearheading the entire event production lifecycle, from conceptualization to execution.
Excellent written and verbal communication skills, alongside strong time management skills – this role requires managing many different events for different audiences simultaneously.
Familiarity with the Substack product as a writer or reader. Experience writing online or working at a tech company is a plus.
Entrepreneurial spirit. Eagerness to build events and processes from scratch.
Some travel involved.
Substack is an equal opportunity employer. All applicants will be considered for employment without regard to race, color, religion, sex (including pregnancy, sexual orientation, gender identity or transgender status), age, national origin, veteran or disability status. We're seeking people passionate about enabling independent expression and building a better business model for creators. If you want to see what media, communities, and content can become when unmoored from advertising models, and you have the skills and experience to contribute, we'd love to meet you.