Podcast & Video Acquisition & Development Lead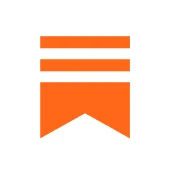 Substack
Remote
Posted on Friday, October 20, 2023
At Substack, we believe that what you read matters and good writing is valuable. But Substack writers, creators, podcastors, and artists are doing much more than just writing. We're hiring a Podcast & Video Partnerships Lead to help the next generation of multimedia creators find a home on the platform.
The ideal candidate will be an innovative, creative thinker who understands the shortcomings of the existing business models for podcast and video creators, with a deep network of talent. This person should also have high empathy for creators, wanting them to succeed and find meaning from doing their best work. This role should be able to identify talent across a wide range of networks, formats, and sources, from IG to TikTok to YouTube to traditional podcasting, and have a passion for supporting those creatives and fostering their growth on Substack.
Substack's compensation package includes a market competitive salary, equity for all full time roles, and exceptional benefits. Our cash compensation salary range for this role is $130,000 - 150,000. Final offer amounts are determined by multiple factors including candidate experience and expertise and may vary from the amounts listed above.
Responsibilities:
Find and recruit multimedia creators who will succeed on Substack and unlock key new markets in audio and video formats
Work directly with writers, artists, and podcasters to develop launch plans and help them successfully develop their Substacks
Partner with the internal marketing, product, and engineering teams to shape the product development for maximum market potential
Requirements:
Excellent written, verbal, and diplomatic skills, with a sharp attention to detail
A voracious reader and a subscriber to Substacks, with a keen sense of the evolving tech and media landscape
Interest in influencing product design and development
Knowledge, interest, and experience in various multimedia content categories
Artist relations and management experience is a plus
Experience in the podcast industry is a plus
Substack is an equal opportunity employer. All applicants will be considered for employment without regard to race, color, religion, sex (including pregnancy, sexual orientation, gender identity or transgender status), age, national origin, veteran or disability status. We're seeking people passionate about enabling independent expression and building a better business model for creators. If you want to see what media, communities, and content can become when unmoored from advertising models, and you have the skills and experience to contribute, we'd love to meet you.