Sales Development Representative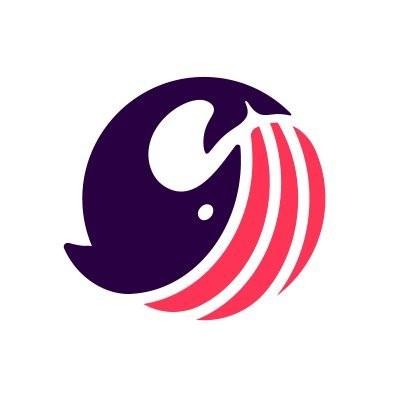 SonarSource
Sales & Business Development
Austin, TX, USA
Posted on Tuesday, November 7, 2023
Sonar's industry leading solution solves the trillion-dollar challenge of bad code, equipping developers and organizations to reach a problem-free state in their codebase with Clean Code. Through its unique Clean as You Code methodology, the organization has empowered 7 million developers and 400,000 organizations across the globe to systematically deliver better software.
Do you want to sell a great product that customers use and love? Do you want to be part of a fast-growing company and work with an amazing team? Can you work independently and also help build a great culture? At SonarSource we are experiencing huge growth and are looking to expand. Austin was recently selected as the SonarSource North American headquarters - which gives our employees a great opportunity to experience personal and professional growth as we scale the business. Are you ready to join?
The impact you can have
Use your problem-solving abilities and customer focus to help us evangelize the code quality management philosophy that over 100,000 organizations have already chosen to adopt. You will have the opportunity to use your well-developed sales skills to; demonstrate the value of products, ensure adoptions, and grow our customer base. You will interact with developers, decision-makers, and procurement, across a wide variety of industries and company sizes.
On a daily basis, you will:
Conduct inbound and outbound prospecting activities, including cold calls, email outreach, and LinkedIn engagement.
Research and identify potential leads and target accounts based on defined criteria.
Leverage various tools and resources like Salesforce, Salesloft, and Zoominfo to build and maintain a healthy pipeline of prospects.
Qualify leads by assessing their fit with our ideal customer profile and understanding their needs.
Document and update lead information and interactions in our CRM.
Collaborate with marketing to align lead-generation efforts with campaigns and initiatives.
Collaborate with the sales team to transition qualified leads for further engagement.
The skills you will demonstrate
Proven successful experience in outbound lead generation; ideally in a SaaS or subscription model.
Strong time management and attention to detail.
Highly organized and strategic in workflow.
Strong English-language communication and listening skills: ability to handle objections as well as to take feedback and coaching.
A proactive attitude and goal-oriented mindset with a focus on meeting or exceeding targets.
Strong collaboration and teamwork skills to work closely with the sales teams.
Words from the Team
At SonarSource, we believe that our Sales Development Representative team plays a pivotal role in shaping the success of our company. As an SDR you'll be part of a supportive and motivated team that encourages both personal and professional growth with the opportunity to engage with prospects who genuinely value the impact our solutions have on their development processes.
Feel ready to join the team? Apply and we will get in touch with you soon!
Why you will love it here
• We value a safe work culture - founded in respect, kindness, and the right to fail.
• We hire great people - we value communication skills as much as technical prowess and we strive to create a work environment that allows for everyone to succeed and feel empowered to do their best work. Our 500+ SonarSourcers from 35 different nationalities can relate!
• Work-life balance - a healthy work-life balance is very important at Sonar.
• Flexible hours - we schedule our days in order to be effective at work, while also being able to enjoy life's important moments.
• We promote continuous learning - in an ever-changing industry, learning new skills is the key to growth and success! We're happy to support all employees in this journey if desired.
What we do
As Home of Clean Code, Sonar is the ultimate solution to achieving Clean Code for developers and organizations alike.
The company was formed to develop the open-source tool SonarQube, which has since become the go-to standard in code quality management. We strive every day to pave the way for developers, tackling the toughest issues head-on and pushing the limits of what's possible.
Who we are
At Sonar we believe in people, dedication, and innovation. We're a team of problem solvers who are passionate and relentless in their respective missions. We want to work with people who are ready and willing to fasten their seat belts and be part of an incredible ride!
Our Core Values are: Smarter Together, Excellence, Innovation, and Delivery. They reflect our unique culture and we expect them to help shape and positively strengthen our organization.
Join us; we'll be smarter and stronger together!
Sonar is an equal-opportunity employer and is committed to treating every employee with equal respect and fairness. We maintain a zero-tolerance policy toward any form of discrimination. All candidates will receive equal consideration for employment without regard to race, color, religion, sex, sexual orientation, gender identity, national origin, citizenship, age, veteran status, disability, or any other legally protected status.