Software Engineer (Node.js)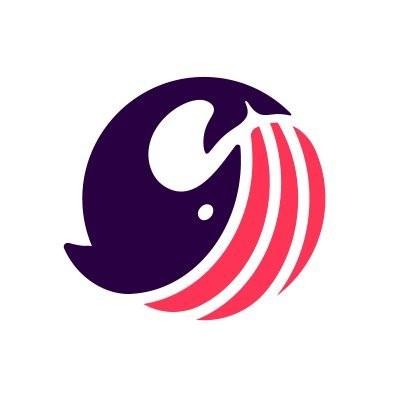 SonarSource
Software Engineering
bochum, germany · Geneva, Switzerland · Annecy, France
Posted on Saturday, November 4, 2023
Sonar's industry leading solution solves the trillion-dollar challenge of bad code, equipping developers and organizations to reach a problem-free state in their codebase with Clean Code. Through its unique Clean as You Code methodology, the organization has empowered 7 million developers and 400,000 organizations across the globe to systematically deliver better software.
The impact you can have
The SonarSource Languages Team is looking for a passionate TypeScript Developer to work on its JavaScript/TypeScript analyzer. Our analyzer is part of the renowned static code analysis tools - SonarQube / SonarCloud and also powers JS/TS analysis in our SonarLint IDE plugin (IntelliJ, VS Code, and more). The core of the analyzer is developed as an open-source project (
https://github.com/SonarSource/SonarJS
).
By joining the JavaScript/TypeScript team, you will be part of an autonomous team where you, together with your teammates, decide what to work on. You will have fun facing the ultimate challenge of analyzing what is the most popular language in the world.
On a daily basis, you will
Develop new and maintain existing features for the JavaScript/TypeScript code analyzer
Dive deep into the language and debate about the best guidelines to use it effectively
Evolve the way our analyzers understand code by creating better models and developing new rules on top of them
Interact with our ESLint-based front-end and have the opportunity to contribute back to the linter
Contribute to the code quality and security of many developers around the world
Define the team's short and long-term goals
Be in a team where continuous integration is not just a buzzword and which really cares to provide the best user experience
The skills you will demonstrate
Developer experience with JavaScript/TypeScript to understand end-users' context and expectations
Experience with Node.js development
A proven track record of over 5 years in backend or full-stack software development
Fluency in best practices for maintainable, secure, performant, and testable code
Familiarity with or willingness to learn Java used for integration with other components
Curious and eager to learn about the small details of the JS/TS analyzer
Bold and self-confident to challenge the status quo and yet humble and open to being challenged
Knowledge of static code analysis is not required; you will learn it while working at SonarSource
Words from the team
The Languages Team's mission is to build state-of-the-art static analyzers used by millions of developers.
We want to help developers to write better and safer code by spotting issues of several kinds for all major programming languages:
• Maintainability issues: code smells
• Reliability issues: bugs
• Security issues: vulnerabilities and security hotspots
Ultimately, we target all issues which can be found through static analysis, even if they require a very deep understanding of the code. The sky's the limit! We believe that, as a side effect, our analyzers should educate developers about coding best practices thanks to the rule descriptions and to the raised issues.
From a SonarSource perspective, the mission of the Language Team is to generate the data that will provide the most valuable feedback for users of SonarSource's products.
Office location
Our main office is located in Geneva, Switzerland, with additional offices in Annecy (France) and Bochum (Germany).
Candidates to be considered must be located near an office (Bochum, Annecy, Geneva) or open to relocating prior to starting.
Why you will love it here
• We value a safe work culture - founded in respect, kindness, and the right to fail.
• We hire great people - we value communication skills as much as technical prowess and we strive to create a work environment that allows for everyone to succeed and feel empowered to do their best work. Our 500+ SonarSourcers from 35 different nationalities can relate!
• Work-life balance - a healthy work-life balance is very important at Sonar.
• Flexible hours - we schedule our days in order to be effective at work, while also being able to enjoy life's important moments.
• We promote continuous learning - in an ever-changing industry, learning new skills is the key to growth and success! We're happy to support all employees in this journey if desired.
What we do
As Home of Clean Code, Sonar is the ultimate solution to achieving Clean Code for developers and organizations alike.
The company was formed to develop the open-source tool SonarQube, which has since become the go-to standard in code quality management. We strive every day to pave the way for developers, tackling the toughest issues head-on and pushing the limits of what's possible.
Who we are
At Sonar we believe in people, dedication, and innovation. We're a team of problem solvers who are passionate and relentless in their respective missions. We want to work with people who are ready and willing to fasten their seat belts and be part of an incredible ride!
Our Core Values are: Smarter Together, Excellence, Innovation, and Delivery. They reflect our unique culture and we expect them to help shape and positively strengthen our organization.
Join us; we'll be smarter and stronger together!
Sonar is an equal-opportunity employer and is committed to treating every employee with equal respect and fairness. We maintain a zero-tolerance policy toward any form of discrimination. All candidates will receive equal consideration for employment without regard to race, color, religion, sex, sexual orientation, gender identity, national origin, citizenship, age, veteran status, disability, or any other legally protected status.