Renewals Specialist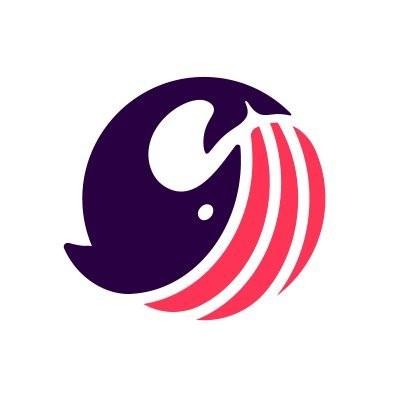 SonarSource
Sales & Business Development
Geneva, Switzerland
Posted on Wednesday, November 1, 2023
Sonar's industry leading solution solves the trillion-dollar challenge of bad code, equipping developers and organizations to reach a problem-free state in their codebase with Clean Code. Through its unique Clean as You Code methodology, the organization has empowered 7 million developers and 400,000 organizations across the globe to systematically deliver better software.
The impact you can have
As part of our exciting growth, our global Sales Administration team is seeking a new team member to join us in our HQ, in Geneva, Switzerland. In this role, you will be part of a dynamic, fast-paced environment to accommodate business growth and collaborate closely with the Sales team, Customer Success, and Sales Engineering team to provide exceptional service to our valued customers.
On a daily basis, you will
Establish and communicate renewal quotes to customers
Work closely with the sales team to overcome objections and adjust proposals as required
Maintain a high success rate both on time to close and close won ratio for subscription renewals
Identify renewal issues, and coordinate internally for timely resolution with Management, Sales team, Customer Success, and Services team
Report status and progress on a monthly basis
Handle all administrative requests attached to a subscription renewal, liaising with other teams
Actively participate in process improvements
Keep Salesforce always up-to-date and accurate
The skills you will demonstrate
A proven experience dealing with customer renewals
Ideally some experience in the software domain
Strong customer-oriented approach
Attention to details
Valuing high-quality work
Strong ability to work effectively as part of a team
Prioritization and organization skills
Excellent communication skills
Knowledge of Salesforce.com or a similar CRM
A degree in Business or related field
Fluent English, written and spoken
Words from the Team
Our mission is to ensure that a maximum number of customers renew their subscriptions.
We operate as a team - our objectives and workload are shared evenly. We are therefore all exposed to a multitude of different customers - this enables us to face different situations every day, to learn, and to continuously improve our processes.
Feel ready to join the team? Apply and we will soon get in touch with you.
Sonar Sales Administration team.
Why you will love it here
• We value a safe work culture - founded in respect, kindness, and the right to fail.
• We hire great people - we value communication skills as much as technical prowess and we strive to create a work environment that allows for everyone to succeed and feel empowered to do their best work. Our 500+ SonarSourcers from 35 different nationalities can relate!
• Work-life balance - a healthy work-life balance is very important at Sonar.
• Flexible hours - we schedule our days in order to be effective at work, while also being able to enjoy life's important moments.
• We promote continuous learning - in an ever-changing industry, learning new skills is the key to growth and success! We're happy to support all employees in this journey if desired.
What we do
As Home of Clean Code, Sonar is the ultimate solution to achieving Clean Code for developers and organizations alike.
The company was formed to develop the open-source tool SonarQube, which has since become the go-to standard in code quality management. We strive every day to pave the way for developers, tackling the toughest issues head-on and pushing the limits of what's possible.
Who we are
At Sonar we believe in people, dedication, and innovation. We're a team of problem solvers who are passionate and relentless in their respective missions. We want to work with people who are ready and willing to fasten their seat belts and be part of an incredible ride!
Our Core Values are: Smarter Together, Excellence, Innovation, and Delivery. They reflect our unique culture and we expect them to help shape and positively strengthen our organization.
Join us; we'll be smarter and stronger together!
Sonar is an equal-opportunity employer and is committed to treating every employee with equal respect and fairness. We maintain a zero-tolerance policy toward any form of discrimination. All candidates will receive equal consideration for employment without regard to race, color, religion, sex, sexual orientation, gender identity, national origin, citizenship, age, veteran status, disability, or any other legally protected status.