Financial Controller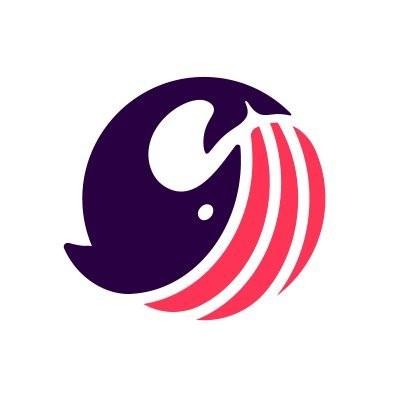 SonarSource
Accounting & Finance
Geneva, Switzerland
Posted on Wednesday, November 1, 2023
Sonar's industry leading solution solves the trillion-dollar challenge of bad code, equipping developers and organizations to reach a problem-free state in their codebase with Clean Code. Through its unique Clean as You Code methodology, the organization has empowered 7 million developers and 400,000 organizations across the globe to systematically deliver better software.
The impact you can have
As a Financial Controller at Sonar, you'll play a central role in influencing and shaping our company's financial integrity, ensuring accurate US GAAP and Swiss statutory financial reporting and compliance. By efficiently managing our operational accounting processes, you will ensure the company's resources are used effectively.
On a daily basis you will
Manage the close calendar for operational accounting processes. These processes are primarily: purchase-to-pay, accounts receivable recognition & cash application, and employee compensation.
Work with the operational accounting team to identify and implement ways to accelerate the accounting close
Collaborate with US GAAP Accounting team and assist in ensuring US GAAP financial statements are completed accurately & timely via reviewing associated journal entries, account reconciliations, and expense accrual models
Prepare the Company's annual Swiss Code of Obligation financial statements and perform control procedures to help ensure the underlying bookkeeping is in compliance with these rules
Assist in the design & implementation of the Company's NetSuite accounting system. Specifically by implementing the Multi-Book NetSuite module and integrating operational practices which result in statutory financial statements.
Assist in the establishment of more precise financial statement internal controls that consider all relevant financial statement assertions.
Participate in the coordination of various audits and the gathering of requested audit information, preparation of financial statements & footnotes, and preparation of tax filings.
Support the operational accounting team by participating in A/R collection escalation, cash disbursement releases, and other related tasks to be assigned.
Contribute to the achievement of Company objectives by collaborating with other teams.
You are comfortable working in the following manner
Leading through vision adoption and executing mandates.
Aims for long-term objectives and owns immediate delivery.
Sets an example, is a thought leader, or brings thought leaders to the topic.
Empower the team to take the wheel.
Take responsibility, own problems fully, and do not rely on hand-holding.
The skills you will demonstrate
University degree in Accounting.
15+ plus years of experience which will include progressive leadership roles coaching multiple small teams at once.
Owning the monthly close process and driving close calendar improvements
Strong controllership ability with a particular focus on the Swiss Code of Obligation accounting.
Experience working with US companies which includes some foundational US GAAP knowledge.
Experience with NetSuite. Experience with using the Multi-book module is a strong plus.
Have designed and implemented financial statement controls that take into consideration operational constraints and achieve the relevant financial statement assertion objectives.
Communication skills for credibility at all levels of the organization in a multi-location environment.
A high level of initiative and drive with a natural sense of project ownership.
Ability to recognize problems, gather data, draw valid conclusions, and propose solutions
Ability to handle multiple tasks simultaneously and work independently or in a team environment as a situation necessitates.
Why you will love it here
• We value a safe work culture - founded in respect, kindness, and the right to fail.
• We hire great people - we value communication skills as much as technical prowess and we strive to create a work environment that allows for everyone to succeed and feel empowered to do their best work. Our 500+ SonarSourcers from 35 different nationalities can relate!
• Work-life balance - a healthy work-life balance is very important at Sonar.
• Flexible hours - we schedule our days in order to be effective at work, while also being able to enjoy life's important moments.
• We promote continuous learning - in an ever-changing industry, learning new skills is the key to growth and success! We're happy to support all employees in this journey if desired.
What we do
As Home of Clean Code, Sonar is the ultimate solution to achieving Clean Code for developers and organizations alike.
The company was formed to develop the open-source tool SonarQube, which has since become the go-to standard in code quality management. We strive every day to pave the way for developers, tackling the toughest issues head-on and pushing the limits of what's possible.
Who we are
At Sonar we believe in people, dedication, and innovation. We're a team of problem solvers who are passionate and relentless in their respective missions. We want to work with people who are ready and willing to fasten their seat belts and be part of an incredible ride!
Our Core Values are: Smarter Together, Excellence, Innovation, and Delivery. They reflect our unique culture and we expect them to help shape and positively strengthen our organization.
Join us; we'll be smarter and stronger together!
Sonar is an equal-opportunity employer and is committed to treating every employee with equal respect and fairness. We maintain a zero-tolerance policy toward any form of discrimination. All candidates will receive equal consideration for employment without regard to race, color, religion, sex, sexual orientation, gender identity, national origin, citizenship, age, veteran status, disability, or any other legally protected status.