Engineering Manager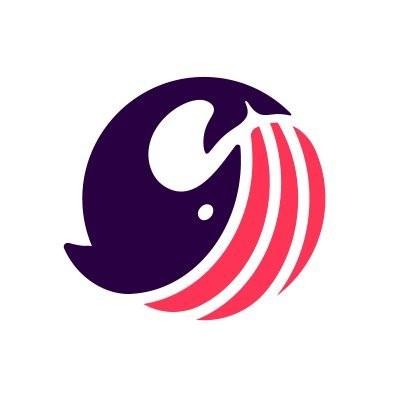 SonarSource
Software Engineering, Other Engineering
Geneva, Switzerland
Posted on Friday, October 27, 2023
Sonar's industry leading solution solves the trillion-dollar challenge of bad code, equipping developers and organizations to reach a problem-free state in their codebase with Clean Code. Through its unique Clean as You Code methodology, the organization has empowered 7 million developers and 400,000 organizations across the globe to systematically deliver better software.
The impact you will have
As an engineering manager for the team, you will lead a squad of 5-10 developers to build and operate software used by millions of Sonar customers worldwide. You will own the professional growth and development of your team, enabling them to build well-crafted software for our products, and promoting a high performance engineering culture.
You will improve our products by leading the elaboration of the squad's annual and quarterly objectives in close collaboration with the Product Management team, while contributing to and overseeing technical architecture and engineering direction.
You will help to bring consistency across SonarSource engineering organization by collaborating closely with your engineering manager peers to foster and share engineering best practices.
In this role, you can expect to
Lead and manage a team of Engineers, providing guidance, support, and mentorship to help individuals grow in autonomy and contribute to the team's success.
Hold yourself and your team accountable to a high engineering standard.
Foster a safe culture of feedback, continuous improvement, and collaboration, encouraging team members to share their ideas and concerns openly.
Align feedback with other teams to ensure things operate smoothly between teams.
Partner with product managers, designers, and team leads to develop and communicate a clear vision for the squad that aligns with the company strategy, and ensure that the team's work and focus align with this vision.
Be responsible that the squad defines clear objectives aligned with team, department, and company goals.
Be accountable that the squad tracks sprints and progress.
Be accountable that processes and ceremonies align with company expectations to deliver the best product successfully.
Ensure the right level of collaboration happens with the squad stakeholders (Product Managers, developer squads, Marketing, Management, etc.).
Partner with the Hiring team to recruit talented Engineers for the team. Participate in improving the hiring process for the team and ensure we recruit enough to reach our goals.
Be accountable that the onboarding of new team members is happening in the squad.
Lead by example, modeling the behaviors and values that the company holds dear, including humility and servant leadership.
The technical skills you will demonstrate
8+ years of software development or equivalent experience in the software development domain, including a proper understanding of testing. Advanced knowledge in web development is mandatory, preferably with React
Having a developer mindset: experience with coding lifecycle, ability to produce secure code, to do code reviews, and to jump into an unknown codebase, language, and framework.
Good knowledge of at least one programming language along with its development environment to understand end-user's context and expectations.
Experience with Agile methodologies.
The leadership skills you demonstrate
3+ years of experience in a leadership or management role, with a proven track record of delivering results and building high-performing teams.
A growth mindset and a passion for helping individuals and teams reach their full potential.
Strong decision-making skills, with the ability to prioritize tasks and resources effectively.
Capability to make concrete progress in the face of ambiguity and imperfect knowledge.
The soft skills you demonstrate
Excellent communication and interpersonal skills.
Ability to clearly identify the problem to be solved and articulate it, before jumping to possible solutions/actions.
Ability to deliver effective feedback.
Good listening skills.
Ability to face small conflicts in a healthy way and help parties resolve them.
High level of autonomy and still accepting help and feedback from team members and peers.
Ability to challenge yourself.
Why you will love it here
• We value a safe work culture - founded in respect, kindness, and the right to fail.
• We hire great people - we value communication skills as much as technical prowess and we strive to create a work environment that allows for everyone to succeed and feel empowered to do their best work. Our 500+ SonarSourcers from 35 different nationalities can relate!
• Work-life balance - a healthy work-life balance is very important at Sonar.
• Flexible hours - we schedule our days in order to be effective at work, while also being able to enjoy life's important moments.
• We promote continuous learning - in an ever-changing industry, learning new skills is the key to growth and success! We're happy to support all employees in this journey if desired.
What we do
As Home of Clean Code, Sonar is the ultimate solution to achieving Clean Code for developers and organizations alike.
The company was formed to develop the open-source tool SonarQube, which has since become the go-to standard in code quality management. We strive every day to pave the way for developers, tackling the toughest issues head-on and pushing the limits of what's possible.
Who we are
At Sonar we believe in people, dedication, and innovation. We're a team of problem solvers who are passionate and relentless in their respective missions. We want to work with people who are ready and willing to fasten their seat belts and be part of an incredible ride!
Our Core Values are: Smarter Together, Excellence, Innovation, and Delivery. They reflect our unique culture and we expect them to help shape and positively strengthen our organization.
Join us; we'll be smarter and stronger together!
Sonar is an equal-opportunity employer and is committed to treating every employee with equal respect and fairness. We maintain a zero-tolerance policy toward any form of discrimination. All candidates will receive equal consideration for employment without regard to race, color, religion, sex, sexual orientation, gender identity, national origin, citizenship, age, veteran status, disability, or any other legally protected status.