Senior UX Designer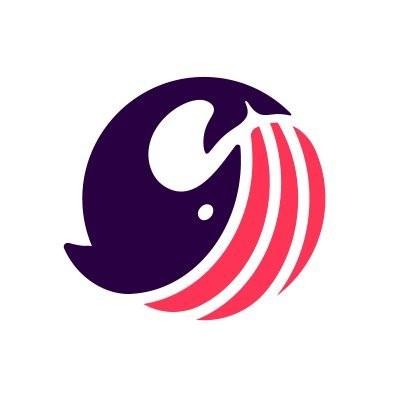 SonarSource
Design
Austin, TX, USA
Posted on Friday, October 20, 2023
Sonar's industry leading solution solves the trillion-dollar challenge of bad code, equipping developers and organizations to reach a problem-free state in their codebase with Clean Code. Through its unique Clean as You Code methodology, the organization has empowered 7 million developers and 400,000 organizations across the globe to systematically deliver better software.
The impact you can have
We are looking for Product UX Designers with at least 6 years of product design experience and experience designing for complex enterprise applications and/or developer tools.
SonarSource products are used by millions of developers worldwide. By joining us as a Product UX Designer you will solve real user problems and work on meaningful interactions that help coding professionals do their best work every day.
We are an ambitious company whose mission is to bring higher code quality and code security to all development teams. We are experiencing high growth and we need a best-in-class user experience to sustain rapid increases in user adoption and retention.
You will be part of a UX Team fully dedicated to our products. We are a team of designers and researchers who strive to create exemplary user experiences. We value collaboration, continuous improvement, and autonomy. We prioritize progress and small increments over perfection. We design for complex systems and we master the art of making informed trade-offs.
You will design interactions for a highly technical audience and for a wide variety of use cases. From helping a developer find bugs inside a large code file to helping a tech lead evaluate the health of their projects at a single glance.
You will build meaningful relationships with our open-source community of users and with our multidisciplinary teams of engineers and product managers. You will contribute to our team's ways of working and you will have the opportunity to build design awareness across the organization.
On a daily basis, you will
Shape the new features of our products to deliver ambitious roadmaps
Practice the art of design iteration and produce high-quality design deliverables that solve complex user problems
Support the continuous improvement effort by identifying UX issues and committing to fix them
Engage with our community of users and animate internal discussions around product improvement
Team up with designers and researchers, collaborate with product managers, marketers, and engineers
Participate in the governance of the design system
Appropriately give and receive design feedback
Get involved in UX Team growth by helping with organization, tools, and processes
The skills you will demonstrate
You have a minimum of 6 years of experience as a Product UX Designer/Developer/UX Researcher
Experience in designing complex enterprise applications and/or developer tools
You have a track record of successful Product Design contributions
You are organized and demonstrate autonomy in leading or contributing to multiple design projects
You master the art of high-quality crafts and can produce clean design deliverables
You want to design for a complex product with technical users who have continually evolving needs
You enjoy getting involved in complex discussions. You have experience balancing trade-offs and navigating multiple streams of feedback
You are comfortable with agile practices and principles and you value small delivery increments.
You have excellent communication and collaboration skills. Fluent in English, both written and spoken
You're a lifelong learner, curious to explore new approaches

These qualifications will help you stand out

Technical background with experience in programming
Experience in a well-established design team or navigating a fast-growing design team

Please share with us case studies of your most meaningful work. Applications without work samples cannot be moved forward through our process.
Office location
The role can is based in Austin, TX location.
Words from the Team
The UX Team at SonarSource is in charge of building great experiences for our technical users. We're hiring 6 design professionals this year as SonarSource is growing rapidly. We're looking forward to meeting and onboarding new talents.
We are passionate about product design, accessibility, and building a better product experience for our users. We have a variety of backgrounds and skill sets and work together to support each other and grow as individuals. We welcome you as you are. Join us in building exemplary user experiences at SonarSource!
Why you will love it here
• We value a safe work culture - founded in respect, kindness, and the right to fail.
• We hire great people - we value communication skills as much as technical prowess and we strive to create a work environment that allows for everyone to succeed and feel empowered to do their best work. Our 500+ SonarSourcers from 35 different nationalities can relate!
• Work-life balance - a healthy work-life balance is very important at Sonar.
• Flexible hours - we schedule our days in order to be effective at work, while also being able to enjoy life's important moments.
• We promote continuous learning - in an ever-changing industry, learning new skills is the key to growth and success! We're happy to support all employees in this journey if desired.
What we do
As Home of Clean Code, Sonar is the ultimate solution to achieving Clean Code for developers and organizations alike.
The company was formed to develop the open-source tool SonarQube, which has since become the go-to standard in code quality management. We strive every day to pave the way for developers, tackling the toughest issues head-on and pushing the limits of what's possible.
Who we are
At Sonar we believe in people, dedication, and innovation. We're a team of problem solvers who are passionate and relentless in their respective missions. We want to work with people who are ready and willing to fasten their seat belts and be part of an incredible ride!
Our Core Values are: Smarter Together, Excellence, Innovation, and Delivery. They reflect our unique culture and we expect them to help shape and positively strengthen our organization.
Join us; we'll be smarter and stronger together!
Sonar is an equal-opportunity employer and is committed to treating every employee with equal respect and fairness. We maintain a zero-tolerance policy toward any form of discrimination. All candidates will receive equal consideration for employment without regard to race, color, religion, sex, sexual orientation, gender identity, national origin, citizenship, age, veteran status, disability, or any other legally protected status.