IT/Helpdesk Intern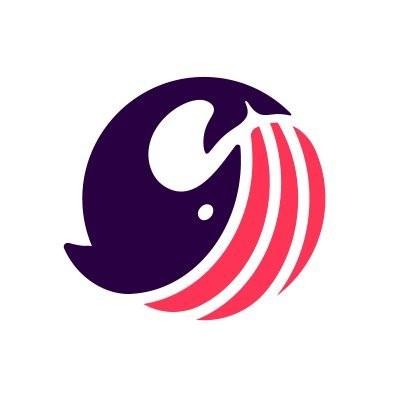 SonarSource
IT
Austin, TX, USA
Posted on Tuesday, September 19, 2023
Sonar's industry leading solution solves the trillion-dollar challenge of bad code, equipping developers and organizations to reach a problem-free state in their codebase with Clean Code. Through its unique Clean as You Code methodology, the organization has empowered 7 million developers and 400,000 organizations across the globe to systematically deliver better software.
SonarSource's IT Operations team is looking for an intern/part-time employee to support our growing number of users. We have an exciting, internal technology environment using the latest technologies to help us provide service excellence to our internal users. Our mission statement is "Support and Scaling our business by providing a stable, secure, and frictionless technology environment". Our users know us by name and we work daily with other SonarSourcers, which makes for a rewarding experience as we help our users accomplish their work and reduce friction.
The impact you can have
As a part of our IT Operations department at SonarSource, you provide an IT environment to our colleagues that allows them to operate efficiently. Your expertise will help deploy hardware and software to users, support their usage, and resolve issues. The ideal candidate is keen to work with many people in a multi-cultural environment, continuously learning, and growing your skills.
On a daily basis, you will
Reset returned laptops
Prepare new laptops for new employees and interviews
Check cabling in rooms and tables
Unwrap new IT equipment
Keep the IT storage area clean
Help the Office Manager with sending IT equipment to remote workers
Wipe the SSDs and old laptops
Help with IT requests from coworkers in the local office
The skills you will demonstrate
Ability to perform the tasks written above
Good knowledge of Microsoft, MacOS, and Linux
Experience in handling hardware and cabling
Ability to dive into complex technical problems and develop smart solutions
Open-minded with a positive, can-do attitude
Highly autonomous, pragmatic, and organized
Excellent verbal and written communication skills
Words from the team
We are a squad of 4. We take any opportunity to learn from each other and grow our expertise. The variety of activities creates a unique opportunity to learn about infrastructure, operating systems, and hardware. At SonarSource, we consider our team very open and hands-on, and with a high level of expertise in serving Sonar's goals, we need to grow the team to match the business needs. Are you ready to join? Apply and we will soon get in touch with you.
Why you will love it here
• We value a safe work culture - founded in respect, kindness, and the right to fail.
• We hire great people - we value communication skills as much as technical prowes and we strive to create a work enviornment that allows for everyone to succeed and feel empowered to do their best work. Our 500+ SonarSourcers from 35 different nationalities can relate!
• Work-life balance - a healthy work-life balance is very important at Sonar. This is reflected in our hybrid work policy (2-3 days/week in the office).
• Flexible hours - we schedule our days in order to be effective at work, while also being able to enjoy life's important moments.
• We promote continuous learning - in an ever-changing industry, learning new skills is the key to growth and success! We're happy to support all employees in this journey if desired.
What we do
As Home of Clean Code, Sonar is the ultimate solution to achieving Clean Code for developers and organizations alike.
The company was formed to develop the open-source tool SonarQube, which has since become the go-to standard in code quality management. We strive every day to pave the way for developers, tackling the toughest issues head-on and pushing the limits of what's possible.
Who we are
At Sonar we believe in people, dedication, and innovation. We're a team of problem solvers who are passionate and relentless in their respective missions. We want to work with people who are ready and willing to fasten their seat belts and be part of an incredible ride!
Our Core Values are: Smarter Together, Excellence, Innovation, and Delivery. They reflect our unique culture and we expect them to help shape and positively strengthen our organization.
Join us; we'll be smarter and stronger together!
Sonar is an equal opportunity employer and is committed to treating every employee with equal respect and fairness. We maintain a zero-tolerance policy toward any form of discrimination. All candidates will receive equal consideration for employment without regard to race, color, religion, sex, sexual orientation, gender identity, national origin, citizenship, age, veteran status, disability, or any other legally protected status.