Salesforce Business Analyst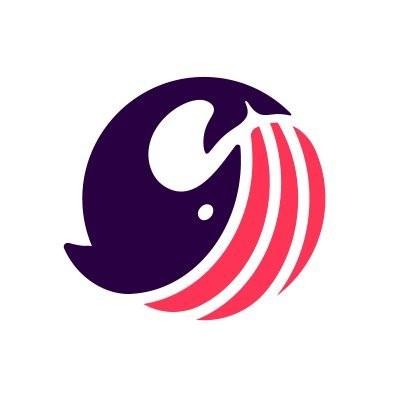 SonarSource
IT, Sales & Business Development
Geneva, Switzerland
Posted on Friday, September 15, 2023
Sonar's industry leading solution solves the trillion-dollar challenge of bad code, equipping developers and organizations to reach a problem-free state in their codebase with Clean Code. Through its unique Clean as You Code methodology, the organization has empowered 7 million developers and 400,000 organizations across the globe to systematically deliver better software.
The impact you can have
As part of Business Technology, you'll join a collaborative team where experts challenge and learn from each other. You will support the efforts to implement, expand, define, design, configure and manage our Salesforce company-wide critical backbone. By choosing your battle, you'll put yourself in a position to assess the impact of new requirements and how they can scale and support our fast growth. Being directly in touch with SonarSourcers, you will have the opportunity to understand how the company operates and contribute to running a smooth and lean business. You'll be able to evaluate your impact as users can ultimately spend more time on what really matters.
On a daily basis, you will
Become the point of contact for any Salesforce related Operations and Administration tasks.
Contribute to automate and improve Sales, Service and Marketing business processes through standard Salesforce Configuration
Help building reports and dashboards to enable the different teams to better measure, understand and define their activities.
Maintain high data quality and consistency identifying and creating ad-hoc analysis and potential data fix.
Participate in the team daily and weekly prioritising identified work packages through clearly defined baby steps
The skills you will demonstrate
2-3 years of experience as a Salesforce professional mainly in Sales processes
Marketing Cloud or Service Cloud is a strong asset
Understanding of the platform, with the ability to build custom apps and configure objects, formula fields, workflows, custom views, and other content of intermediate complexity in both Classic & Lightning
Ability to assess the gap and impact of new requirements on current Salesforce implementation
Team player with the ability to communicate effectively on technical topics and progress with different stakeholders
Creative and analytical thinker with the capacity to challenge requirements and focus on delivery
Proven ability to design and implement new processes and facilitate user adoption
Certified 201 Salesforce Administrator a plus
Why you will love it here
• We value a safe work culture - founded in respect, kindness, and the right to fail.
• We hire great people - we value communication skills as much as technical prowess and we strive to create a work environment that allows for everyone to succeed and feel empowered to do their best work. Our 500+ SonarSourcers from 35 different nationalities can relate!
• Work-life balance - a healthy work-life balance is very important at Sonar.
• Flexible hours - we schedule our days in order to be effective at work, while also being able to enjoy life's important moments.
• We promote continuous learning - in an ever-changing industry, learning new skills is the key to growth and success! We're happy to support all employees in this journey if desired.
What we do
As Home of Clean Code, Sonar is the ultimate solution to achieving Clean Code for developers and organizations alike.
The company was formed to develop the open-source tool SonarQube, which has since become the go-to standard in code quality management. We strive every day to pave the way for developers, tackling the toughest issues head-on and pushing the limits of what's possible.
Who we are
At Sonar we believe in people, dedication, and innovation. We're a team of problem solvers who are passionate and relentless in their respective missions. We want to work with people who are ready and willing to fasten their seat belts and be part of an incredible ride!
Our Core Values are: Smarter Together, Excellence, Innovation, and Delivery. They reflect our unique culture and we expect them to help shape and positively strengthen our organization.
Join us; we'll be smarter and stronger together!
Sonar is an equal-opportunity employer and is committed to treating every employee with equal respect and fairness. We maintain a zero-tolerance policy toward any form of discrimination. All candidates will receive equal consideration for employment without regard to race, color, religion, sex, sexual orientation, gender identity, national origin, citizenship, age, veteran status, disability, or any other legally protected status.