Machine Learning Scientist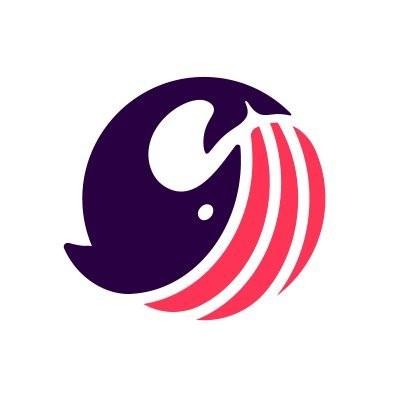 SonarSource
Software Engineering
bochum, germany
Posted on Friday, September 1, 2023
Sonar's industry leading solution solves the trillion-dollar challenge of bad code, equipping developers and organizations to reach a problem-free state in their codebase with Clean Code. Through its unique Clean as You Code methodology, the organization has empowered 7 million developers and 400,000 organizations across the globe to systematically deliver better software.
Sonar is looking for a passionate Machine Learning Scientist who loves to explore ways to improve our products by combining static code analysis with machine learning. You will be part of our Research & Development team that drives the innovation of our code analysis technologies.
What your future team would like you to know
The R&D team is a new team at SonarSource established after the acquisition of RIPS Technologies. RIPS was known as a technology leader in static application security testing and for its fast and accurate SAST approach. With joint forces and tech expertise at SonarSource, we continue to provide the leading code analysis products for developers. Join us in this fun adventure and take a unique opportunity to help build the best code analyzers in the world!
With your domain expertise and experience you will shape an innovative R&D team at Sonar. You will explore state-of-the-art approaches and new ideas that help to push our code analysis technology and features beyond the limits. By implementing and testing visionary prototypes, you are preparing the next generation of our cutting-edge products that are loved by millions of developers around the globe.
In this role, you can expect to
Have fun in a creative team that shares your passion and interest in code analysis technologies
Stay up-to-date with the latest academic research and industry trends related to machine learning and deep learning on code
Understand the inner workings and limitations of our static analysis technologies
Identify, discuss, and qualify new innovation opportunities using ML that are feasible in practice and applicable to our products
Automate data gathering to build specialized ML models that advance our technologies
Prototype and evaluate new ML models that solve real-world problems and satisfy our customer needs
The skills you will demonstrate
You have a scientific background by receiving a doctorate or master's degree in computer science or a related field
You have practical industry experience in software development and a solid understanding of software engineering concepts, workflows, and tools
You have solid programming skills in Python; experience with Java is a plus
You have basic knowledge of large-scale data processing and related data infrastructure (AWS)
You have hands-on experience with implementing various state-of-the-art ML/DL techniques, ideally for NLP or PLP
Basic knowledge of common code issues (bugs, errors, vulnerabilities) and parsing code is a plus
You can think outside the box and turn abstract, theoretical ideas into practical, feasible solutions for our users autonomously
You are fluent in English, both written and spoken, and are able to understand and explain complex technical and scientific topics
Why you will love it here
• We value a safe work culture - founded in respect, kindness, and the right to fail.
• We hire great people - we value communication skills as much as technical prowess and we strive to create a work environment that allows for everyone to succeed and feel empowered to do their best work. Our 500+ SonarSourcers from 35 different nationalities can relate!
• Work-life balance - a healthy work-life balance is very important at Sonar.
• Flexible hours - we schedule our days in order to be effective at work, while also being able to enjoy life's important moments.
• We promote continuous learning - in an ever-changing industry, learning new skills is the key to growth and success! We're happy to support all employees in this journey if desired.
What we do
As Home of Clean Code, Sonar is the ultimate solution to achieving Clean Code for developers and organizations alike.
The company was formed to develop the open-source tool SonarQube, which has since become the go-to standard in code quality management. We strive every day to pave the way for developers, tackling the toughest issues head-on and pushing the limits of what's possible.
Who we are
At Sonar we believe in people, dedication, and innovation. We're a team of problem solvers who are passionate and relentless in their respective missions. We want to work with people who are ready and willing to fasten their seat belts and be part of an incredible ride!
Our Core Values are: Smarter Together, Excellence, Innovation, and Delivery. They reflect our unique culture and we expect them to help shape and positively strengthen our organization.
Join us; we'll be smarter and stronger together!
Sonar is an equal-opportunity employer and is committed to treating every employee with equal respect and fairness. We maintain a zero-tolerance policy toward any form of discrimination. All candidates will receive equal consideration for employment without regard to race, color, religion, sex, sexual orientation, gender identity, national origin, citizenship, age, veteran status, disability, or any other legally protected status.