Senior Business Developer - Sales, DACH Region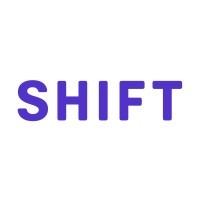 Shift Technology
Software Engineering, Sales & Business Development
Germany · Remote
Posted on Thursday, November 16, 2023
Did you know that about 10% of all insurance payouts are flowing directly into the pockets of fraudsters? The future of insurance starts with Decisions Made Better.
Shift Technology harnesses the power of AI to enable the world's leading insurance organizations to make better decisions. Our products automate and optimize decisions from underwriting to claims, resulting in increased operational efficiency, reduced costs, and superior customer experiences for millions of people around the globe.
Our culture is built on innovation, trust, and a drive to transform the insurance industry by imagining and innovating solutions that impact insurers and their customers - like you! We come from more than 50 different countries and cultures and together we are creating the future of insurance.
IHRE ROLLE
Als Business Developer werden Sie einen wichtigen Beitrag zu unserem Wachstum in der DACH-Region leisten. Ihre Aufgabe bei Shift wird es sein, gemeinsam mit den Account Executives Strategien zu entwickeln, qualifizierte Leads zu generieren und diese in Opportunities für Shift umzuwandeln.
Wir sind auf der Suche nach einem hochmotivierten und erfahrenen Senior Business Developer mit Sitz in Deutschland, der in naher Zukunft die Rolle eines Enterprise Account Executive übernehmen möchte.

IHRE
Kennen Sie Ihren Markt

: Sie kennen die Besonderheiten des DACH - Versicherungsmarktes und bauen eine Kontaktdatenbank mit relevanten Einblicken in den Kranken- und Komposit-Versicherungsmarkt auf und pflegen diese.

Kennen Sie Ihre Kunden

: Sie kennen die großen und mittleren Akteure und verstehen die grundlegenden Geschäftsprozesse und Rollen in Versicherungsorganisationen, die es Ihnen ermöglichen, potenzielle Kunden zu identifizieren und Shift entsprechend zu positionieren.

Engagement

: Sie nutzen Ihr Wissen über jeden potenziellen Kunden, um ein Programm mit maßgeschneiderten Strategien zu entwickeln und auszuführen.

Verkaufen

: Sie gehen kontinuierlich auf potenzielle Kunden zu und vermitteln den Mehrwert, den unsere KI-basierten Entscheidungslösungen über den gesamten Lebenszyklus einer Police hinweg bieten. Sie setzen den ersten Kontakt fort und treiben den Verkaufszyklus.

Struktur

: Sie sind selbstmotiviert und haben die Fähigkeit, Ihre Arbeit zu strukturieren und zu organisieren und sie mit dem Team abzustimmen.

Ergebnisse liefern:

Sie sind bestrebt, ihre vierteljährlichen Verkaufsziele konsequent zu erreichen und zur Expansion von Shift in der DACH-Region beizutragen.

IHRE FÄHIGKEITEN
+4 Jahre Erfahrung in den Bereichen Vertrieb, Kundenservice oder Projektmanagement in einer Beratung, einem SW-Unternehmen oder einer Versicherung.
Verhandlungssichere Deutsch- und Englischkenntnisse
Erfahrung in der Versicherungsbranche ist von großem Vorteil.
"Vertriebssinn", um das Kundenverständnis für Shift zu erweitern.
Klarer Fokus auf die Entwicklung zum Account Executive
Fähigkeiten zum Aufbau von Beziehungen
Dynamische und Ergebnisorientiert.
Hervorragende Organisation.
Nachgewiesene Erfolgsbilanz oder Referenzen für erfolgreiche Kundenakquise.
#LI-RH1 #LI-REMOTE
To support our employees at every stage of their careers and lives, we provide a competitive total rewards and benefits package. Here are the global benefits we'd like to highlight:
Flexible remote and hybrid working options

Competitive Salary and a variable component tied to personal and company performance

Company equity

Focus Fridays, a half-day each month to focus on learning and personal growth

Generous PTO and paid holidays

Mental health benefits

2 MAD Days per year (Make A Difference Days for paid volunteering)
Additional benefits may be offered by country - ask your recruiter for more information.
At Shift we strive to be a diverse and inclusive workforce. We hire and trust people without regard to race, color, religion, marital status, age, national or ethnic origin, physical or mental disability, medical condition, pregnancy, genetic information, gender identity or expression, sexual orientation, or other non-merit criteria.
Shift Technology is committed to providing reasonable accommodations for qualified individuals with disabilities in our application and employment process. Should you require accommodation, please email accommodation@shift-technology.com and we will work with you to meet your accessibility needs.
Shift Technology does not accept unsolicited CVs from recruiters or employment agencies in response to the Shift Technology Careers page or a Shift Technology social media post. Any unsolicited CVs, including those submitted directly to hiring managers, are deemed to be the property of Shift Technology.