Head of Technical Product Management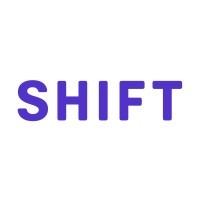 Shift Technology
IT, Product
Paris, France
Posted on Wednesday, July 5, 2023
Did you know that about 10% of all insurance payouts are flowing directly into the pockets of fraudsters? The future of insurance starts with Decisions Made Better.
Shift Technology harnesses the power of AI to enable the world's leading insurance organizations to make better decisions. Our products automate and optimize decisions from underwriting to claims, resulting in increased operational efficiency, reduced costs, and superior customer experiences for millions of people around the globe.
Our culture is built on innovation, trust, and a drive to transform the insurance industry by imagining and innovating solutions that impact insurers and their customers - like you! We come from more than 40 different countries and cultures and together we are creating the future of insurance.
Shift is building a product suite for insurance. We are enabling the insurance industry to radically improve the customer experience by transforming their operations - underwriting, claims handling, and compliance.
We need product managers to define, build and grow our platform and products that solve real problems for insurers in these areas. Great products led by great product managers can make an order of magnitude of difference in the success and scalability of Shift and our impact on insurance.
What you'll do…
Shift has a strong R&D team building software and data processing solutions with embedded AI. It is organised according to generic modules that fuel all our products. This n-n dependency naturally provides a powerful way to bring innovation across all our products at once, but also creates a technical and prioritisation complexity.
Your role is to lead the team of Technical Product Managers and globally drive Shift's R&D. It starts with building a strong and detailed functional vision for our tech stack, on all aspects related to UI and workflow features, backend processing, data management, AI, and could architecture. Your key responsibility is then to ensure the proper implementation of that vision and guide for the best technical decisions.
As the manager of the technical product management team, your role is to guide them and help them grow to always bring their best value. Ultimately you are contributing to the coordination of 60+ product and tech people.
At last, you will report directly to the Chief Product Officer and be directly responsible for the overall prioritisation of the company's roadmap. Given the n-n dependency described above, this responsibility requires a critical work to formalise and synthetize the needs expressed by the product managers and the internal challenges, to always optimise between client retention and new acquisition, between innovation and tech debt.
What you bring…
At Shift, we look for talented people who want to contribute to build the future of the company and make a big impact on the insurance industry and ultimately on society. For this role, we are looking for someone with significant technical and product management experience, ready for their next big challenge.
In detail:
You have more than 8 years of experience in software product management and have experience with complex technical dependencies

You have experience as a manager in some of your previous roles

You have a strong technical background (firstly software engineering, secondly data management and processing, thirdly cloud)

You're capable of working with a team and building consensus, without formal authority

You are dynamic, curious and eager to learn

You are located in the Paris area

Strong command of English (additional languages are welcome)
Knowledge of insurance is not required
Recruitment Process
Talent Acquisition interview

First Interview with CPO

Presentation of a prioritisation framework you used in the past (to CPO and other stakeholders)

Interview with Lead Product Manager

Interview with CTO

Second interview with CPO

Interview with CEO
To support our employees at every stage of their careers and lives, we provide a competitive total rewards and benefits package. Here are the global benefits we'd like to highlight:
Flexible remote and hybrid working options

Competitive Salary and a variable component tied to personal and company performance

Company equity

Focus Fridays, a half-day each month to focus on learning and personal growth

Generous PTO and paid holidays

Mental health benefits

2 MAD Days per year (Make A Difference Days for paid volunteering)
Additional benefits may be offered by country - ask your recruiter for more information.
At Shift we strive to be a diverse and inclusive workforce. We hire and trust people without regard to race, color, religion, marital status, age, national or ethnic origin, physical or mental disability, medical condition, pregnancy, genetic information, gender identity or expression, sexual orientation, or other non-merit criteria.
Shift Technology is committed to providing reasonable accommodations for qualified individuals with disabilities in our application and employment process. Should you require accommodation, please email accommodation@shift-technology.com and we will work with you to meet your accessibility needs.
Shift Technology does not accept unsolicited CVs from recruiters or employment agencies in response to the Shift Technology Careers page or a Shift Technology social media post. Any unsolicited CVs, including those submitted directly to hiring managers, are deemed to be the property of Shift Technology.