Senior Creative Operations Manager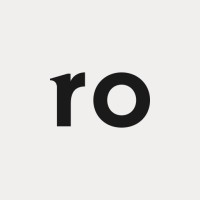 Ro
Operations
New York, NY, USA
Posted on Thursday, August 17, 2023
Who We Are
Ro is a direct-to-patient healthcare company with a mission of helping as many patients as possible achieve their health goals. Ro is the only company to offer telehealth care, at-home diagnostic testing, labs, and pharmacy services nationwide. This is enabled by Ro's vertically integrated platform that helps patients achieve their goals through a convenient end-to-end healthcare experience spanning from diagnosis, to delivery of medication, to ongoing care. Since 2017, Ro has helped millions of patients in nearly every single county in the United States, including 98% of primary care deserts.
Ro was recognized as a CNBC Disruptor 50 in 2022, listed by Inc. Magazine as a Best Place to Work in 2022 for our third consecutive year, and named one of FORTUNE's 2022 Best Medium Workplaces.
As the Senior Creative Operation Manager on our team, you'll help shape the future of healthcare through efficient project management and creative production on the Brand team. Your analytical mindset and experience working with world-class creative will complement the brand team members and infuse creative excellence into every Ro touchpoint. At Ro, you will balance creative excellence with production efficiencies to reach Ro's business goals.
You'll be joining a team of creative craftspeople who are passionate about making a difference in healthcare — we're all about building authentic empathy for our users, never assuming their experiences, and boldly presenting the truth.
We are seeking a candidate who excels in managing budgets, timelines, and project management of all creative assets. Your expertise in understanding great creative, handling spreadsheets, financial tracking, and resource allocation will be a key asset in this role.
This role reports to the Senior Creative Director on the Brand team.
What You'll Do:
[PROJECT MANAGEMENT] You will be the primary point of contact for the day-to-day management of the Brand team workflow, collaborating with Creative Directors and cross-functional leads to determine timelines, prioritization, and feedback flows, ensuring efficient project execution.
[CREATIVE PRODUCTION] Heading up our creative production, you will manage projects of varying scales. You will be the central figure in sourcing partners, establishing and maintaining relationships, coordinating timelines, and handling legal aspects such as contracts and talent releases. Additionally, you will work closely with the finance team for payments and oversee the onboarding of freelancers and agencies in alignment with the creative vision of the Brand team.
[EXECUTION + COLLABORATION] You will build comprehensive project plans for various creative initiatives, from TV campaigns to scrappy social shoots. Your responsibilities will include daily resource management, ensuring the team's time is utilized efficiently, and promptly identifying and addressing any potential project blockers or delays.
[PROCESS+SCALING] You will collaborate closely with Creative Directors and cross-functional teams to develop efficient processes that produce exceptional results. Your ability to track and analyze data will be invaluable in identifying areas for improvement within the team's workflows, and you will strategize and execute plans to enhance overall productivity.
What You'll Bring:
You have incredible attention to detail, and the ability to take vague projects and turn them into tactical, efficient plans.
You have a strong understanding of the process and an eye to create more efficient workflows across the team. Inefficiency is your nemesis.
You have a demonstrated history of executing work that contributes to key business goals—on time and within budget. You value results as much as you value the brand guidelines. You understand and have experience working with key metrics like cost per acquisition (CPA), and conversion rate (CVR).
You've played an integral role in launching effective, stunning creative work. You understand the creative process inside and out. You have a keen eye for finding the best external partners for the job and the experience to make the partnership run smoothly, from timelines to contracts.
You're an exceptional communicator. You have strong interpersonal instincts and the poise to navigate the fast-paced ambiguity of a young company. You provide a thorough, strategic rationale to align stakeholders towards your vision, and you feel energized when collaborating closely with a team.
You have great perseverance and an iron-clad work ethic. You roll up your sleeves to do whatever needs to be done.
You have a keen creative eye and great taste. You are as invested in the creative as the writers and designers on the team. You feel confident to flag when something doesn't feel right. You also deeply understand a wide range of creative projects: paid social, CRM, landing pages, packaging, print, OOH, and TV (and the energy to learn about emerging tech and platforms).
You're passionate about healthcare
7-9 years of relevant experience
We've Got You Covered:
Full medical, dental, and vision insurance + OneMedical membership
Healthcare and Dependent Care FSA
401(k) with company match
Flexible PTO
Wellbeing + Learning & Growth reimbursements
Paid parental leave + Fertility benefits
Pet insurance
Student loan refinancing
Virtual resources for mindfulness, counseling, fitness, and physical therapy
The target base salary for this position ranges from $129,500 to $161,500, in addition to a competitive equity and benefits package (as applicable). When determining compensation, we analyze and carefully consider several factors, including location, job-related knowledge, skills and experience. These considerations may cause your compensation to vary.
Ro recognizes the power of in-person collaboration, while supporting the flexibility to work anywhere in the United States. For our Ro'ers in the tri-state (NY) area, you will join us at HQ on Tuesdays and Thursdays. For those outside of the tri-state area, you will be able to join in-person collaborations throughout the year (i.e., during team on-sites).
At Ro, we believe that our diverse perspectives are our biggest strengths — and that embracing them will create real change in healthcare. As an equal opportunity employer, we provide equal opportunity in all aspects of employment, including recruiting, hiring, compensation, training and promotion, termination, and any other terms and conditions of employment without regard to race, ethnicity, color, religion, sex, sexual orientation, gender identity, gender expression, familial status, age, disability and/or any other legally protected classification protected by federal, state, or local law.
See our California Privacy Policy
here
.