Senior Program Manager, Performance & Career Development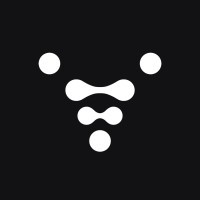 Relativity Space
Operations
Long Beach, CA, USA
Posted on Tuesday, November 14, 2023
Company Overview:
A rocket company at the core, Relativity Space is on a mission to become the next great commercial launch company. Meeting the needs of a growing demand for space infrastructure, our rockets will revolutionize how we connect and communicate on Earth by getting satellites to space. We have developed a vertically integrated technology platform in which we leverage additive manufacturing, artificial intelligence, and autonomous robotics to 3D print rockets. Our unique approach enables rapid product iteration, allowing us to push the boundaries of what's possible today and unlock the full potential of 3D printing for tomorrow. Join us on this extraordinary journey, as we work together to transform our vision into reality.
Team:
This team member will be excited join a growing Talent Development team who is working and building very intentionally to create & introduce programs, initiatives, and experiences that will be best in class. Strategy and planning are both critical to the Talent Development team, but this is coupled with an attitude of "it doesn't have to be perfect" and a willingness to quickly execute on the first version of content/programs/pilots/initiatives/ideas. The Talent Development team recognizes that, in order to create meaningful growth and development experiences and provide helpful solutions to the business, we must be data-driven and must also work collaboratively with many stakeholders. This requires our team to prioritize our work and manage our commitments very carefully because we want to deliver quality while also working sustainably.
In this role, you will be responsible for designing and implementing performance management and career development programs, as well as talent assessment processes & tools. You're comfortable in all aspects of program management, from conducting needs analysis and designing program experiences to implementing large-scale programs and analyzing the impact/results. You have a strong understanding of what it takes to create a culture of ongoing feedback and development. You are strategic in how you design and implement development programs, balancing the needs of learners with the demands of the business. You're a strong collaborator and communicator, comfortable working with individuals at all levels, and across all teams, to create alignment and engagement around the initiatives you develop. You have a deep understanding of performance and talent management best practices, and a passion for fostering team member growth and development. Strong communication skills, project management expertise, and the ability to adapt in a rapidly changing environment are key to succeeding in this role.
What you'll do:
Lead the implementation, execution, and analysis of our career & performance development strategy, including program design & management, training & education, internal marketing & communications, and measurement
Oversee the design of our performance review and promotion process, ensuring a consistent, fair, and timely experience that drives positive outcomes for the individual and our organization
Develop a career development framework that helps every team member understand where they are in their development journey and how to continue growing their career at Relativity
Design and deliver resources/training that empowers people leaders to effectively manage individual and team performance (e.g. delivering feedback, effective 1:1s, setting goals/expectations, IDPs, etc.) and helps individuals, at all levels, understand how to navigate and own their career
Assist in the design and implementation of succession planning tools and processes, as well as a framework for effectively identifying and developing high potential team members
Consult with team members across the organization to identify skill gaps and development needs, and partner with senior leaders to create development strategies that address them
Coach and advise people managers on how to have effective performance and career development conversations
Solicit and leverage quantitative and qualitative data to continuously improve our career and performance development programs
Partner with DEI, Talent Acquisition, People Ops, and our People Business Partners ensure our programs integrate and align across the company
Track emerging technologies, trends, and best practices, and identify opportunities to leverage them with our team
What you need to know:
4-6 years of experience in a program management role within a People/HR team
3-4 years of experience designing, building, and delivering performance and career development programs, including training & facilitation (this may overlap with program management experience)
Experience building and managing performance review and succession planning processes
Strong understanding of career, levels, and compensation frameworks (as well as how those intersect with performance management)
Strong coaching and facilitation skills – capable of leading discussions with ICs and people leaders
Strong project management and organizational skills – comfortable managing multiple projects/programs at different stages and with multiple stakeholders, from start to finish
Passionate about people development and eager to learn and grow through new experiences
High self and social-awareness – you're attune to your own needs, and can read the room to understand what others need
Problem solver who loves experimenting to come up with creative and original solutions
Nice to haves but not required:
DiSC profile: High C and High S tendencies would be beneficial to bring balance to the growing Talent Development team which leans in the High I and High D areas at this time
Relativity Space offers competitive salary and equity, a generous vacation policy, an annual L&D stipend and more!
We are an equal opportunity employer and value diversity at our company. We do not discriminate on the basis of race, religion, color, national origin, gender, sexual orientation, age, marital status, veteran status, or disability status.
The below-range represents Relativity Space's current good-faith pay scale for this role. Relativity Space reserves the right to modify or update this range at any time.
Compensation is only one part of our entire total rewards package. To see some of the benefits & perks we offer, please visit here:
https://px.sequoia.com/relativityspace
Hiring Range: