Manager, Cost Accounting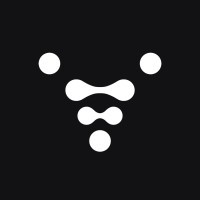 Relativity Space
Accounting & Finance
Long Beach, CA, USA
Posted on Wednesday, October 18, 2023
Company Overview:
A rocket company at the core, Relativity Space is on a mission to become the next great commercial launch company. Meeting the needs of a growing demand for space infrastructure, our rockets will revolutionize how we connect and communicate on Earth by getting satellites to space. We have developed a vertically integrated technology platform in which we leverage additive manufacturing, artificial intelligence, and autonomous robotics to 3D print rockets. Our unique approach enables rapid product iteration, allowing us to push the boundaries of what's possible today and unlock the full potential of 3D printing for tomorrow. Join us on this extraordinary journey, as we work together to transform our vision into reality.
Team:
The Accounting team at Relativity is responsible for the financial integrity of the entire organization. Our functions include general ledger, analytics, internal controls, accounts payable, payroll, financial reporting, audit, tax and compliance, accounts receivable, credit, and cost accounting. By collecting and maintaining the business's financial activities in accordance with US GAAP, we can provide accurate and timely financial reports for strategic planning and decision-making purposes to management, investors, and other stakeholders. This empowers the company to make smart business decisions as we pave the way to a multiplanetary future.
What you'll do:
Compile operational cost data (fixed and variable) to develop, set, and maintain standard costs
Maintain the cost accounting system, documents, and records
Review standard and actual costs for inaccuracies, including purchase price variances
Develop and implement processes and procedures for cost accounting function, including but not limited to:

Department cost allocation policies which are compliant with applicable corporate and regulatory policies
Costing methodology for direct materials & BOMs, manufacturing direct labor hours & overhead costs
Overhead calculation and cost management
Inventory costing methodology, including inventory management, inventory counts, and inventory valuation
Work cross-functionally with teams to identify and recommend improvements to upstream lifecycle for cost accounting

Partner with manufacturing and engineering teams to resolve variances, establish/adjust BOMs, and manage inventory item master data, as needed
Liaise with Finance & Business Development teams on government contract rates and establishing production and cost targets
Review and process production/work orders to ensure cost accounting transactions are posted in accordance with GAAP for month-end and year-end closing
Responsible for cost of sales and inventory assets on the balance sheet
Build out cost accounting team and provide coaching, training, and development to staff
Support General Ledger team with fixed asset management, financial audits, ad-hoc month-end close activities, and reporting
Assist with special projects, as needed
What you need to know:
Bachelor's degree in accounting
7+ years of cost accounting work experience
Proven track record of conducting analysis of budgetary impact & short/long term business impact
Ability to identify, design, and implement process improvements
Hands-on experience supporting system implementation, including testing and collaboration with stakeholders
Ability to drive system enhancements and upgrades
Experience establishing inventory costing methodologies as a key stakeholder or project manager
Familiarity with government contract accounting compliance requirements
Solid understanding of US GAAP
Analytical thinker with strong conceptual and problem-solving skills
Ability to work independently and as part of a team
Ability to effectively hire and manage a growing team
Experience with manufacturing ERP system to evaluate production order costs and bill of materials
Nice to have but not required:
Aerospace manufacturing experience
Experience with infor (ln)
Relativity Space offers competitive salary and equity, a generous vacation policy, an annual L&D stipend and more!
We are an equal opportunity employer and value diversity at our company. We do not discriminate on the basis of race, religion, color, national origin, gender, sexual orientation, age, marital status, veteran status, or disability status.
The below-range represents Relativity Space's current good-faith pay scale for this role. Relativity Space reserves the right to modify or update this range at any time.
Compensation is only one part of our entire total rewards package. To see some of the benefits & perks we offer, please visit here:
https://px.sequoia.com/relativityspace
Hiring Range: