NDE Inspector II, RT (2nd Shift)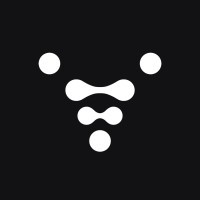 Relativity Space
Long Beach, CA, USA
Posted on Wednesday, September 27, 2023
Company Overview:
A rocket company at the core, Relativity Space is on a mission to become the next great commercial launch company. Meeting the needs of a growing demand for space infrastructure, our rockets will revolutionize how we connect and communicate on Earth by getting satellites to space. We have developed a vertically integrated technology platform in which we leverage additive manufacturing, artificial intelligence, and autonomous robotics to 3D print rockets. Our unique approach enables rapid product iteration, allowing us to push the boundaries of what's possible today and unlock the full potential of 3D printing for tomorrow. Join us on this extraordinary journey, as we work together to transform our vision into reality.
Team:
The Additive Development team is responsible for development and maturing the core additive manufacturing technology used to product Relativity's orbital class launch vehicles. The NDE Team applies, improves, and performs all inspection methods to which certified, specific to Relativity's Additive Manufacturing Methods.
What you'll do:
Your core responsibilities will be:
Perform volumetric NDE inspections using novel and advanced radiographic techniques.
Evaluate digital RT images for quality and accuracy.
Perform surface NDE inspections with visual and other methods developed for our additive Manufacturing process.
Follow relevant NDE inspection plans and procedures and techniques.
Support development of our inspection and NDE procedures with our Factory Development Teams
What you need to know:
NDE Level II Certification in radiography (RT)
Proof of NDE Classroom Training and Certificates as well as previous certifications per NAS 410 or SNT-TC-1A (be prepared to provide these records prior to onsite interview)
Experience evaluating radiographic images to various acceptance criteria
Experience reading and interpreting engineering work instructions and drawings
40 Hour Radiation safety training/certification
Current IRRSP X-ray card or ability to quickly (within 60 days) attain this certification
Strong computer skills and familiarity with Microsoft applications including Word, PowerPoint, Excel, etc.
Must be able to lift 25 lbs unassisted, stand for extended period of time.
Open to travel (10% - 20%)
Nice to haves but not required:
Previous certification in non-film radiography (CR/DR)
NDE Level II Certification in ultrasonics (UTT/UTSW/PAUT), dye penetrant (PT), visual inspection (VT,CWI), Eddy Current (ET, ECA)
Experience inspecting various materials and geometries
Knowledge of industry standards (NASA, AMS, AWS/ASME, ASTM, etc.)
Experience with qualification of NDE inspection techniques/procedures in one or more volumetric methods
Relativity Space offers competitive salary and equity, a generous vacation policy, an annual L&D stipend and more!
We are an equal opportunity employer and value diversity at our company. We do not discriminate on the basis of race, religion, color, national origin, gender, sexual orientation, age, marital status, veteran status, or disability status.
The below-range represents Relativity Space's current good-faith pay scale for this role. Relativity Space reserves the right to modify or update this range at any time.
Compensation is only one part of our entire total rewards package. To see some of the benefits & perks we offer, please visit here:
https://px.sequoia.com/relativityspace
Hiring Range: